Nothing is more disappointing than submitting a college essay, thinking you did a fabulous job, only to be grossly let down by your dismal grades.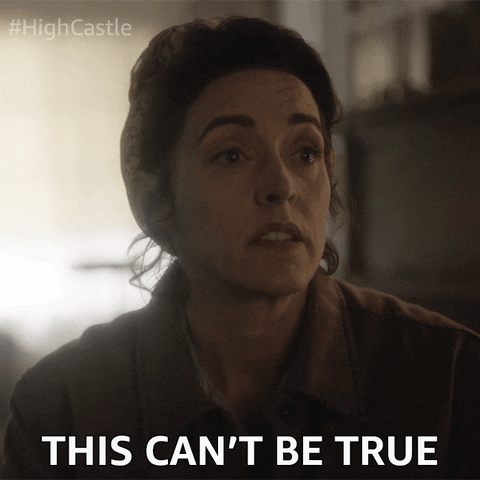 Original: SourceWell, sadly, it is.
But hey, what's gone is gone. Let's look ahead, shall we?
Essays are part and parcel of college life. From argumentative and explanatory essays to movie reviews and creative essays - you are bound to come across various essay writing assignments through school and college.
Considering how demanding writing college essays is, mistakes are inevitable. Between structuring your arguments and ensuring you articulate your thoughts accurately - one is bound to make errors.
Are You Making These 12 Common College Essay Mistakes
"To err is human..", they say, and while that's true, you don't want to be making silly mistakes that can be avoided.
To make life easier, we've listed out 12 common college essay mistakes so you can write a flawless college paper that's sure to leave your instructors impressed.
Topic Selection
Topic selection is crucial. It forms the foundation of your essay, and failing to choose the right one can also cost you your grades. Here are the three common mistakes students make while selecting a topic for their college essays.
Mistake #1: Choosing a Broad Topic
Anorexia - A Rampant Eating Disorder
Now, that's what you call a broad essay topic.
There is way too much you can write on this topic without being able to dive deep into any of the concepts. Doing so leaves you with a generic and superficial paper that's not touched upon any argument or idea in detail.
Don't make that mistake. Always start with a broad topic but find ways to narrow it down to make it more specific. For instance, can you focus on one aspect or limit it to a particular era, demographic, or location?
Taking a cue from the above topic example, a way to make it more focussed and specific would be to write on 'Anorexia, and Its Relation with Mental Health' instead.
Notice how anorexia is still the umbrella topic, but here, you'll focus your research and writing efforts on the correlation between anorexia and mental health.
Mistake #2: Choosing a Very Narrow Topic
Yes, that's a problem, too, because if your topic is too narrow, it will be difficult to research and find adequate information to support your arguments.
Topics that are too narrow are usually new or too distinct. If you think you've chosen a topic that's very narrow, it's a good idea to do a quick check online and the kind of existing information.
Let's take an example - 'The Influence of Instagram on Body Image' can be slightly widened to 'The Influence of Social Media on Body Image' - this gives you more scope for research.
Mistake #3: Choosing a Topic You're Not Interested In
You need to write a 3,000-word essay on a topic. Imagine having to write on something that is of no interest to you - it just makes the process of essay writing such an ordeal.
So, why choose such a topic when you can write about something that interests you and keeps you intrigued?
Choose an exciting topic to enjoy the essay writing and do complete justice. That way, there are higher chances of writing an engaging essay and scoring well.
Research
Mistakes while doing research usually stem from being lazy and having poor attention to detail. So, be vigilant and make sure you avoid these grave mistakes when it comes to conducting research for your college essay.
Mistake #4: Purely Relying on Online Sources
Yes, the internet is great but really, let's not only rely on it while doing research.
There are so many other credible sources that you can refer to gain insights and strengthen your paper. Refer to published journals, magazines, old newspaper articles, research magazines, and encyclopedias.
In some cases, depending on the topic, it also makes sense to do qualitative research to add value to your essay.
Here's a useful video by Teaching Without Frills on how you can evaluate the credibility of sources
Mistake #5: Not Organizing your Research
The organization is vital while writing essays and one of the biggest mistakes you can make is not organizing your research.
While browsing scholarly articles and other sources, keep taking notes on the side of the points you plan on adding to your paper.
This makes it easier to integrate while writing and helps you cite sources accurately.
Writing
Most of the common college essay mistakes happen at this stage. Let's take a look at them and see how you can avoid these mistakes.
Mistake #6: Writing a Vague Thesis Statement
The thesis statement is possibly the most important element of your paper. The problem arises when students write vague statements or leave no scope for argument.
The thesis statement is meant to state the premise of your paper. One read should indicate what you're trying to achieve from this paper.
If it's too vague, complicated, or wordy, there's no way it will put forth the idea of your essay.
So, clearly state your claim and its relation to the topic and discuss the major points you'll expand on further in the essay.
Mistake #7: Not Creating an Outline
Regardless of how much time you have to complete the essay, it's imperative to create an outline before you jump to drafting it.
Creating an outline gives your essay a logical structure. While most essays follow the introduction -> body -> conclusion structure, what's important is jotting down the points you want to include in each of these sections.
Mistake #8: Starting with an Uninteresting Hook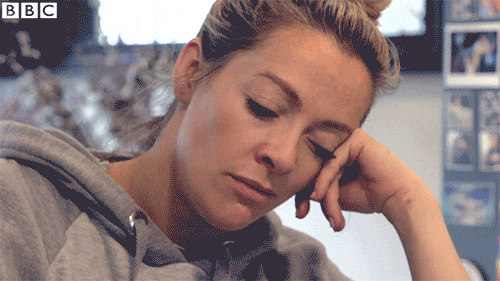 Original: SourceNow, that's a reaction you certainly don't want your essay to elicit.
After all, when your essay begins on a bad (read: boring) note, there's no way it can end well.
So, how do you make grab the reader's attention from the very first sentence? You start with an engaging essay hook.
The idea is to reel the readers in and keep them intrigued to want to keep reading. Coming up with an interesting hook is a tough one. So, instead of wasting time thinking of a strong hook, you can always start writing your paper and come back to it later.
Mistake #9: Inadequate Supporting Facts and Evidence
Read your essay - does it have enough facts and evidence to support your arguments?
Yes, for every claim you make, you need back it up with evidence - whether it's logical, anecdotal, factual or theoretical. That's what strengthens your opinion, enabling you to convince the reader and drive your point home.
Similarly, try and integrate graphs and charts wherever relevant.
This is the stage where all your research will come into use. So, make sure you have collated enough evidence to put together a powerfully written essay.
Mistake #10: Summarizing the Essay in the Concluding Paragraph
Repeat after me - concluding paragraphs are not summaries.
We agree writing this section is tricky because you're pretty much exhausted when you get to it. You've written everything you could have, leaving you with barely anything new to add.
Well, that's the point - while you don't need to introduce a new concept or argument, you do need to reinstate your thesis to highlight your main idea and leave the reader with a positive impression.
Post-Writing
No, all is not over yet. The post-writing stage is about reviewing your work and giving it the final finishing touches. Here are some mistakes you should avoid at this stage.
Mistake #11: Citing Sources Incorrectly
Students tend to take citations lightly without realizing the impact incorrect citations can have on their papers.
Considering that you are using other people's work, quotes, or ideas to strengthen your arguments, it is essential to close the loop by citing your sources correctly.
Failure to do so can invite plagiarism allegations. So, be careful with this step and ensure you follow the required citation style guidelines.
Mistake #12: Skipping Proofreading and Editing
Imagine losing marks because of typos, spelling, or sentence formation errors. Frustrating.
Don't let your hard work go waste. Make it a point to edit and proofread your paper before submitting it. It's also a good idea to get another set of eyes on it just in case you miss out on anything.
It's essential to do at least two to three rounds of proofreading. Only then should you consider your assignment done.
Conclusion
With so many stages involved in essay writing, it's natural to get carried away and overlook certain aspects. So, treat this article as the complete checklist to steer clear of these common college essay mistakes and deliver a strong paper.
In spite of that, if you're worried about writing an essay free of mistakes, we at Writers Per Hour can help.
When you outsource to our essay writers, there's no place for mistakes because they are experts at this who deliver high-quality papers that are 100% original and custom-written for you from scratch. So, reach out to us today for an error-free paper that is sure to impress.

Last edit at Dec 24 2022