College days are fun, but let's be honest – every experience has a cost attached. Asking your parents for more is something you rather not do.
Over 70% of college students in the U.S. are involved in some kind of part-time work. With colleges now shifting back to offline mode, it might be hectic for you to join on-site jobs.
The good news is there are plenty of online jobs for students – ones that let you study and work on the side.
All you need to start earning is a device connected to the internet and the will to succeed.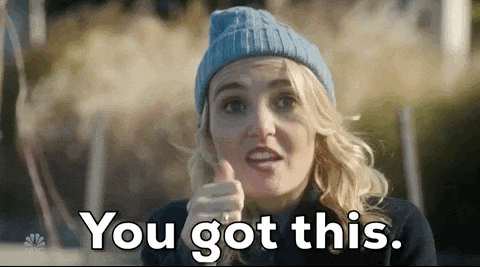 Original: SourceWondering what jobs to look for? This article will list the best online jobs for students to help you get started and find what suits your skills best.
Top 10 Best Online Jobs for College Students
Before finding out what are the best online jobs for students, you should ask yourself a few questions:
Here's a list of online jobs you can consider. While Freelancer, FlexJobs, Upwork and Fiverr apply to all the jobs, we've also shared some job-specific websites you can consider.
1. Freelance writing
Content is everywhere. From the blogs and social media posts you read to the websites you shop on and videos you watch.
Did you ever try to write a blog or a detailed answer on Quora? Or did you ever write essays for your friends because they loved your writing? If yes, this might be the perfect online job for you.
Content writing is one of the most popular part-time or freelance jobs across the world. Even if you are not confident with your writing, you can always take the help of free online resources for learning creative writing.
Once you have a grasp of how content is framed online, you can get started with creating samples like blogs, articles, social media captions, stories, essays and more. Your initial portfolio is vital in getting you freelancing projects.
You can get started with freelance writing on platforms like:
Another way (and a better way) to get projects is through LinkedIn and cold emailing. As a freelance writer, the learning never stops and hence the income growth follows too.
As a beginner, you can easily make $20 - $25 per hour and the range goes way beyond as you improve and become experienced.
2. Online tutoring
Do you find it easy to explain concepts to people and instil your learnings? If your answer is yes, online tutoring can be the ideal online job for you.
Analyze which subject or language you excel in and sign up on online tutoring platforms such as:
If you have a flair for languages and want to teach a language, Memrise, LinguaLift, and Duolingo are the best platforms for you.
Getting TEFL certified is a prerequisite in many platforms and will also help you in establishing credibility.
Online tutors make $15 - $25 in the beginning and the numbers can vary as per your expertise and experience.
Pro tip: It will be helpful to prepare your coursework before you start teaching your students.
3. Freelance graphic designing
Graphic designing is one of the most lucrative skills today as the world is getting more inclined towards visuals.
The work you will do as a graphic designer can vary from designing logos to creating illustrations for blog posts and social media. E-commerce catalogs, posters and branding visuals also come under the same umbrella.
Adobe Illustrator and Adobe Photoshop will be your primary tools as a graphic designer. Canva is another easy-to-use online graphic designing tool which is becoming much more popular nowadays for getting graphics faster using available templates.
You can find graphic designing jobs on:
A graphic designer typically makes around $25 - $35 per hour as a beginner.
4. Virtual assistant services
Do you love being a multi-tasker and are good at it too? Do you like to dabble in a range of projects?
Virtual assistance can be an enjoyable part-time job for you and it involves:
To succeed as a virtual assistant, you need to hone your time management skills. You can find work on:
A VA makes somewhere around $18- $35 per hour subjective to their experience and expertise.
Watch this video by Lauren Golden to get some more information on what virtual assistants do and how you can become one without any experience.
5. Data entry
If you believe you don't have any skills to do other part-time jobs that we just discussed, data entry is something you can easily pursue. This part-time job doesn't require much creativity and logic and you can instantly find gigs on online freelancing platforms.
The job involves filling in details on a sheet or in a document after finding them on the internet. Although different businesses can have different requirements, you will only need to type or deliver written communication.
Data entry professionals usually make between $30,000 and $47,000 yearly as per a survey by Salary.com.
6. Website designing
With digitization booming at full pace, every business wants a website for establishing their digital presence. YouTube has tons of learning resources that you can utilize to learn web designing. This is one of the highest paying part-time jobs.
Skills you need to get started as a web designer: WordPress, HTML, CSS.
A great way to get started is to reach out to digital marketing agencies and sign for web design projects. Once you have a portfolio of beautiful websites – it'll be easier to close more projects.
A website designer can earn anywhere between $20 and $45 per hour which is subject to experience and your portfolio, so it can be much higher too.
7. App development
The demand for skilled app developers is growing relentlessly and if coding or development excites you, do not miss out on the trajectory.
You'll get a plethora of paid courses when searching on google, but believe me – you don't need any of those. YouTube tutorials and online documentation are enough to get started.
More than while learning it, you will know more about development only when you start executing projects.
Freelancer.com, Upwork and Fiverr are the best platforms to get high-paying app development projects.
Skills required for app development: Java, Kotlin, UI/UX, Javascript.
App developers are paid between $40 - $60 per hour and the number varies for various skills as the scope of app development is huge.
8. Social media management
A staggering 58% of the world population uses social media for about two and a half hours everyday. We all are stuck to our phones once we start scrolling social media platforms like Instagram and Twitter. Businesses all over the world want to be connected with audiences and hence focus a lot on social media marketing for selling on Instagram, for example.
Do you love creating content, consuming it, analyzing and engaging with audiences on social media? You may better turn this into a profession if you're passionate about it.
The best thing is that with new businesses coming up, you will never run out of projects as a social media manager. Skills required for social media management include creative writing, social media handling, communication, basic graphic designing etc.
You can get started by creating a mock portfolio on platforms like Instagram and promoting yourself as a social media manager.
On average, a social media manager makes between $15 and $35 per hour which increases as per one's creative strategies and experience.
9. Resume writing
Over the past few years, resume writing has become a mainstream freelancing job and even many agencies are providing this as a service.
Your primary job as a resume writer will be helping people get selected for an interview at their dream company. Creating a resume is a tricky task for people and hence most of them will agree to pay you a good amount if you're a professional.
Primary skills required to be a successful resume writer include framing a professional story highlighting all the key touchpoints of the candidate's life. As a resume writer, you should also be aware of role-specific keywords that recruiters search for in a resume.
Create content around resume writing and connect with your target customers. Reach out to people with samples of your work and you can get numerous clients this way.
Resume writers usually charge between $25 - $40 per hour depending upon their experience.
10. Video editing
No doubt video editing is now one of the most sought after skill globally. As social media and YouTube continue to grow exponentially, businesses and individuals need video editors more than ever.
Adobe After Effects is the primary tool that you should know for working on video projects.
Freelancer.com and Fiverr are the best platforms to get video editing gigs and projects. Again your portfolio matters the most as this is a creative skill with no limits to optimization.
Average hourly pay revolves around $33 - $50 for video editors who have an established portfolio.
Conclusion
Digitization at scale has made it easier to work online no matter in which part of the world you live in.
You now know about what are the best online jobs for students and how to get started. Contrary to popular belief, earning online has a lot more to do with execution than skill acquisition and we become better only when we start applying consistently.

Last edit at Sep 25 2022