Online learning or e-learning is one of the biggest revolutions in the world of education. Students can learn anything, wherever and whenever they want.
Online courses give students an educational platform that allows students and learners to participate in online classes and courses through the internet.
It saves money and time while letting you learn new things, regardless of geographical constraints.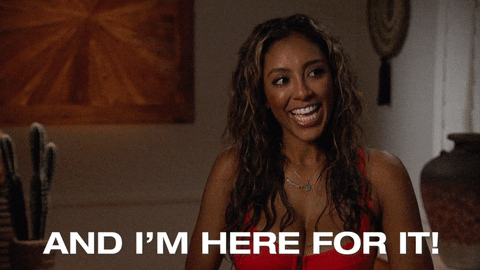 Original: SourceOnline courses also complement traditional education and offline learning, so students can find it easier to take online courses during their school breaks, to lighten a load of their standard course during their entire college year.
The question is: how do you choose the right online course that's valuable and worth your time?
In this article, we tell you exactly that.
Choosing the Right Online Course: 8 Factors to Consider
To excel in academics and do well, it is very important to choose the right online course. However, owing to the endless options available, it can get difficult to narrow down on the right online course.
To help you make an informed decision, we've put together eight factors you must keep in mind while choosing an online course.
Establish your learning goals
Your first step to choosing the correct online course for you is to figure out what you intend to learn from these specific courses. With technology advancing every day, students are looking for ways to enhance and advance their skill set and work on learning about new things.
Before joining a course, ask yourself these questions
Are you learning for gaining knowledge or for fun?
What type of courses do you enjoy (guided, self-guided, video-based, text-based, audio-only, etc.).
Do you know what topic you want to study?
How long can you spend learning in a week?
Are you looking to develop a specific skill? (eg. creative writing, communication, etc.)
Is it going to assist you in your academics?
Are these courses worth spending time and money on?
Do you want university-affiliated or professional accredited courses?
Answering all these questions will make your priorities and your goal clear. Keep in mind your key strengths, and pick a course that applies to your particular field and helps in building expertise.
Research options
Now that you have a clear idea about the kind of online course you would be interested in, be ready to spend some time browsing and researching all the courses that are related to what you're looking for and match as many of your criteria.
Evaluate your options
It's a good idea to research your options and weigh their pros and cons before you make the decision. Remember: you will be investing time and money in the course, it ought to be one that you derive value from.
Evaluate each of the courses and evaluate your options to fully process and understand the right online learning platform for you.
In today's time, there are a plethora of online platforms and courses that one can use, but only through homework and research will you know which platform suits your requirements best. Choose one that offers the best, most immersive, and interdisciplinary set of courses.
Here are some of the leading online learning platforms
Udemy;
LinkedIn Learning;
Coursera'
Skillshare
Futurelearn
Masterclass
EdX.org
UpGrad
Content delivery methods
Nobody will come up and say "that 2-hour lecture with a presentation of 20 slides was so much fun."
Lectures that are in-person or online, can be tedious and sometimes monotonous. The worst that can come out of enrolling in a course without due diligence is that you would waste your time, money, not learn anything or upgrade your skills in any way.
So, ensure that the course you're signing up, not only covers all the topics you are interested in but also teaches you engagingly and interactively.
A great way to do this is to watch the demo videos of the selected online courses so that you can get a clear picture of how the online course might look like, how the lecturers will teach, and how the courses' content will be delivered.
Here's an example of a course that you should be looking for
consist of a variety of activities in short segments;
required to read something, watch a video, write a reflection paragraph;
completing online exercises or stimulations;
online group discussions, group assignments, group projects;
In addition to learning how your course will work, pay attention to the way your teachers and peers interact, and how much interaction you'll be getting from the faculty and other students during your course.
If your course has no live interaction with faculty, make sure that students have a way to communicate with each other through forums and other discussion boards.
Check for online reviews
It is recommended to check the online reviews and testimonials for the courses you're planning to take. This will not only help you make well-informed career decisions but also help you save money and time.
A lot of learners like to share feedback and reviews about their experience with the courses and through these, you can read through them carefully and sort out the pros and cons before enrolling in these particular courses.
This can also help you clear out your doubts and concerns and will help you make better decisions.
Here's a useful video by Ramit Sethi that talks about identifying the red flags in an online course
Read the course descriptions carefully
This is one of the most important steps you can take in figuring out what online learning courses you should be doing. Do your due diligence, read through the course description carefully, make sure you understand what it is about, what is on the syllabus, what you will have learned by the end of your course, and how it will benefit you.
This will also help you determine your level of learning and you can then choose the right online course according to your appropriate experience level.
Choose courses from reputed institutions with certifications and degrees that can help in advancing your career or your academic knowledge and upgrading your skills.
Consider accreditations
Most of these online courses on Coursera, Udemy, Linkedin Learning, etc, have affiliations with private and international institutions. These courses award diploma certificates and accredited degrees to students and learners who complete their courses successfully.
The reputation, as well as the name of the institutions, is pivotal as it not only gives you quality learning but also adds an edge and stands you out amongst your peers when included in your resume.
These accreditations will also help you get better placements, so make sure you research the institution's credibility before pursuing your course.
Cost, duration, and timings
The money and energy you spend on these online courses are like an investment. You get great results from it after completing it.
Similarly, as for the duration of these courses, it is very important to clearly understand how much time you will be able to spend on each course, or the specific time frame you can work on it.
There needs to be a good amount of flexibility in your online courses, for better accessibility amongst learners.
Research a few of these questions to get better clarity
Can you complete the course at your own pace?
Do you have to join the lectures live or can you access them whenever you want?
Are the lectures worth the time and money?
Will you be able to balance your essays, class assignments, and online courses together?
Will there be strict deadlines or a flexible structure?
With so many online courses in the market, it would be upsetting to enroll in classes that don't meet or accommodate your individual requirements.
Conclusion
You've browsed through the online platforms, researched about your courses, set your schedule, finalized the right online courses, and are ready to start excelling in every course you enroll yourself in.
With the influx of online learning in today's world, there are multiple ways to learn new things, and it can be challenging to sort through lists and lists of potential e-learning platforms.
So, consider these factors and make an informed decision while choosing an online course.