"Essays? I can do that. I have written several essays in school."
Original: Source

Well, essay writing in school is very different from writing in college. While you can present one-sided arguments in the former, college essay writing is much more holistic. You must fully explore a topic and present both sides of the argument with solid justifications.
Secondly, essay writing in college requires extensive research - something you did not have to do in school as the essays were more straightforward. So, while school teaches you the basics and lays the foundation, in college, you learn to be more detail-oriented, explore different perspectives, and take essay writing to the next level.
All You Need to Know on How to Write a Successful College Essay
Unfortunately, there is no running away from essay writing in college but don't worry because we at Writers Per Hour can help you with everything you need to write a college essay.
The Ultimate Step-by-Step Guide to Write a College Essay that Stands Out

All well-written essays have one thing in common - planning. Yes, given the number of layers involved in writing college essays, you need to ensure you plan and organize the process to avoid getting lost in the barrage of information. Here is the ultimate step-by-step guide to writing a winning college essay that is sure to get you the grades you want.
Step 1- Understand the Essay Prompt
When you are given an essay to write, your instructor is likely to provide you with a prompt that tells you what is expected from the essay. Before jumping to choose a definite topic, it's essential to fully understand the essay prompt.
You need to know what is the purpose of the assignment, the form of writing it requires, the length, and what you are supposed to focus on. While reading and analyzing the prompt, be on the lookout for these keywords.
Argue
Compare and Contrast
Describe
Explain
Persuade
Evaluate
Summarize
Illustrate
Prove
Examine
Narrate
Step 2 - Brainstorm Topics
Coming up with college essay topics is no easy task because there is a lot of pressure riding on this crucial step. You choose a weak topic, and the outcome is bound to be weak. Hence, be very careful before you narrow down the final essay topic.
Effective brainstorming requires you to dig into the details, ask questions and read the prompt multiple times to ensure the topic does justice.
Here's how you can brainstorm and come up with the perfect topic for your college essay
Step 3 - Conduct Extensive Research
Now that you have narrowed down a topic, it's time to carry out the required qualitative and quantitative research. The stronger the research, the stronger the foundation of your essay.
Conducting research for a college essay is not just about browsing books and websites. You need to devote enough time to do a thorough job at it.
Depending upon the prompt and topic, put together a comprehensive reading list comprising journals, research papers, existing literature, and essential websites (no, Wikipedia does not count!).
Remember - you must do enough research to justify your argument and explore alternative arguments.
It's a good idea to make notes while doing research - you don't want to have a tough time collating references later. Maintain a rough index from the beginning, wherein you can jot down all the original sources you are referring to or including in your essay.
Step 4 - Work on the Outline
Many students make the mistake of skipping this step due to a lack of time or sheer laziness. Don't make this mistake.
When you work on an essay outline before starting the writing process, you realize what a vast difference this small step can make. Creating an outline is like having a rough skeleton ready, which helps you in writing the essay in an organized manner.
You can put together the different sub-headings and include the points you want to include in each of them. This also lets you see whether your points are flowing logically. Once you have established an outline, the writing process gets more manageable.
Step 5 - Draft Thesis Statement
The thesis statement is an essential element of your college essay. In 2-3 lines, it needs to encompass what you intend to write about while touching upon your main argument. This statement usually features at the end of the introductory paragraph.
Having a clear and specific thesis statement lays the foundation of a strong essay and lets your instructor know what he/she is getting into.
You can always start with drafting a rough thesis statement and coming back to polish it later after you are done writing the rest of the essay.
Step 6 - Start the Writing Process
Now comes the taxing part - of actually writing the essay. The basic format of every essay is as follows:
Introduction - this is the first paragraph of your essay and needs to hook the reader from the word go. This is where you need to introduce the reader to the topic, give background information and end with the thesis statement.
Body - the body paragraphs need to include the paper's main arguments, proving the thesis statement. Every claim or statement you make needs to be backed up by solid examples.
Conclusion - The conclusion paragraph needs to summarize your thesis statement and effectively tie your main points together. Don't introduce any new arguments or facts in this paragraph.
Writing lengthy essays in one go can get overwhelming. It's a good idea to break down the writing process and approach it in batches so that you can do it full justice.
Step 7 - Cite References
Citing references is one of the last stages of essay writing and is usually overlooked or rushed - that is where students go wrong.
Citing sources is extremely important because it adds credibility to your writing and protects you from accusations of plagiarism.
There are several citation styles, such as MLA, Chicago, Harvard, and APA, among others, which will be mentioned in the guidelines.
Here's a useful video on how you can find citations for your college essay paper
Step 8 - Do a Thorough Proofread
Not once or twice but several times. That's right.
While writing at a stretch, we all tend to make mistakes. When you thoroughly proofread the essay, you can check it for sentence formation, spelling, and grammatical errors. Also, ensure your points flow in naturally and make logical sense.
There is nothing more frustrating than an instructor having to be at the receiving end of an essay full of silly mistakes.
6 Best Tools for College Essay Writing

Regardless of how good a writer one is, writing research papers, dissertation papers, case studies, projects or any other kind of college paper demands a specific writing style and structure. It is a time-consuming process and requires a huge amount of effort.
However, thanks to technology, students today have access to various tools that can make writing college papers less stressful. Here is the list of useful tools to help you in every step of the essay writing process:
Anyone who has written college papers understands how critical research is in academic writing. Conducting in-depth research lets one get more familiar with the essay topic and take a deeper dive to construct the central argument or thesis statement.
Gone are the days when one had to browse several dictionaries and encyclopedias to gather information. Now, you have access to the best publications and sources at a click of a button.
One such helpful tool is Mendeley. A free reference manager and academic, social network, this tool will help you discover the latest research, organize your research, and share it with others on the platform.
Students are bound to get overwhelmed by the overload of information they are met with while conducting research for their academic papers. Instead of having the notes spread out in a haphazard fashion, what one needs is a tool to record their findings and organize data systematically.
This is where Evernote, a note-taking app, can help. You can open a blank page, jot down their thoughts and findings, create the flow, and easily include hyperlinks. All the material fed into this app is easily traceable, saving time and enhancing productivity.
You must download the app and instantly jot down ideas and findings as and when you come across them.
Grammarly
Apart from making solid arguments and backing them up with examples and research data, you need to project impeccable writing skills too. However, there are instances when one tends to overlook simple grammatical errors or does not possess an extensive vocabulary.
A tool like Grammarly can come to the rescue here. An online editing and proofreading tool, this is the perfect go-to tool for giving the paper the final finishing touch. It flags grammatical errors and also suggests ways to polish the essay.
College students have a lot going on in their lives from coursework and exams to extra-curricular activities and part-time jobs. The pressure to succeed often gives rise to stress and anxiety. In the midst of all this, there are instances when one is unable to meet the looming deadlines that college papers bring with them.
It helps outsource academic writing to expert writing services at such times. Not just any writing service but a risk-free essay writing service that promises to deliver original, high-quality papers on time, such as Writers Per Hour.
PlagScan
Whether a college application essay or an academic paper, plagiarizing is a complete no-no. If caught plagiarizing, students can be made to bear severe consequences such as expulsion. Hence, it's always advisable to check papers for plagiarism and be doubly sure of submitting non-plagiarized work.
PlagScan is a tool that can help determine the authenticity and originality of any written content. It is easy to use and scans the documents thoroughly to give users complete peace of mind. Moreover, they also guarantee to keep data and records safe and not share them with third parties.
Cite This For Me
No academic piece of writing is complete without citing references – a step that often goes overlooked. Whether it's APA, MLA, or Harvard, citing concerns with accuracy is extremely important as it shows the amount of research done and validates the arguments included.
Cite This For Me can help you cite sources in a fraction of the time. One can choose from over 30 source types and get references in the style required.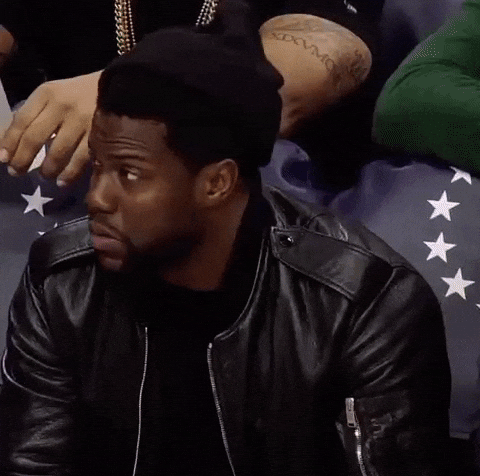 Original: Source

Conclusion
Writing essays might be a daunting task, but years later, when you look back at your college days, if there is one valuable skill you would have learned, it is essay writing.
So, please don't get bogged down by it. Approach essay writing in a structured manner, and with the help of our step-by-step guide and valuable tools, we are confident you can put together an impeccable essay for college.

---
Last edit at Feb 19 2023