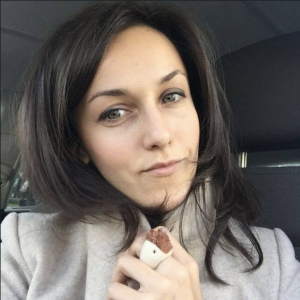 Adela Belin
Tips from Writers
How to write a Persuasive or Argumentative Research Paper in Business Management
Does the idea of writing an argumentative research paper on Business Management sound like an intimidating task for you? Are you struggling even to get started with a persuasive research paper? Do you even consider to pay online to write argumentative research papers for you? If your answer to these questions is yes, then we are here to help you in writing that excellent argumentative paper that is sure to help you score better.
An argumentative or persuasive research paper is a type of academic assignment in which you try to convince the readers to accept the arguments you are making. So, naturally, the first step of writing an excellent persuasive paper is to have a clear stance.
How to Write an Argumentative Research Paper for your University Assignment
Here are a few points to consider before you start writing an argumentative paper
Analyze the business essay question at hand and identify the exact approach you need to take.
Do necessary research based on your topic. Choose only reputable and academic sources, like, articles and books written by business scholars, recent surveys and interview excerpts of reputed business professionals.
Create an outline. A detailed outline will help you organize your arguments in a logical sequence.
The key characteristics of any good argumentative research papers

A well-established introduction
Credible facts supported through research whenever necessary
Detailed background information on economic theories
Values relevant to the topics to provide perspective
A sequence of arguments by level of importance of facts
A well informed and intelligent personal opinion
A persuasive tone that invokes emotion
A reiterated conclusion to create a good last impression
Bibliography, or a list of references
Supporting material like charts, graphs, etc.
You need to have a clear idea on how to crack that persuasive tone throughout your argument
Have a consistent sense of clarity of thought throughout the entire essay. Exclude any ambiguity or abstractions.
Distinguish between the claims that are based on facts and the claims that are based on value. This provides a tone of sincerity, leading to a higher sense of persuasion in your reader.
Always provide a clear connection between the evidence and your claim. Don't leave any scope for misinterpretations.
Always discuss the opposing arguments.
The structure of your argument is an imperative to persuasion. It helps in laying out the specifics of your arguments. Make sure you create an outline of your thesis structure before beginning to write it. A proper argumentative research paper structure includes an introduction, body, and conclusion.
Introduction
The introduction is the space where you can make a good first and long lasting impression in your research paper. A correctly written introduction can add significant value to the whole paper. There are a few steps you have to bear in mind while writing your introduction.
Start with the facts or specific points of the case - To get the reader interested in your paper, and get him to care for your arguments, you need to start your argument with an attractive and engaging line. Good argumentative research papers usually begin with a quote, a personal anecdote, an interesting question or a surprising statistics to entice the audience.
Mention the thesis - The thesis is the nucleus of your entire argumentative paper. Sum it all up in a simple and clear sentence. This is the point where you begin with the assertion, and take a stand on the topic.
Provide background - Providing context is important to help the readers latch onto the topic of your thesis. Provide the necessary context and history that can be crucial to your thesis.
Body
The body of the thesis comes after the introduction. This is the space where you state the necessary facts, evidence, statistics, anecdotes, counter-arguments, and other persuasive devices to make your assertion. The whole body of the paper makes up for your entire argument. Make sure it is coherent, well informed, backed by facts and research, written in a persuasive tone, has the necessary counter-arguments, etc. While writing the body of the paper, keep the following guidelines in mind.
Organize your paragraphs on the basis of main points. Keep them in order of the importance of points, the effectiveness of examples, facts, and other information, etc.
Establish a flow between the paragraphs, and place them in a logical sequence.
After asserting your point, don't forget to provide a counter argument and prove why your assertion is right with the basis of facts and pieces of evidence.
Don't forget to cite the necessary sources for the facts, pieces of evidence, or any other information you have provided.
Provide subtopics wherever necessary.
The Evidence is the most crucial element to your argumentative research paper. It forms the backbone of your entire assertion. Here are some tips to use the evidence for your research paper properly.
Distinguish facts from informed opinion or speculation.
Use relevant statistics to back your arguments
Cite examples to clarify meaning
Use logic to connect the evidence to your points
Use anecdotal evidence sparingly
Conclusion' section of the argumentative paper
The conclusion, like the introduction and the main body, is an important part of the thesis structure as it is the last impression you make on your reader. It includes a brief overview of your entire argument. Do not include too much specific information from the main body as it makes a bad impression on the reader. In simple words, it is the summary and reflection of the entire thesis paper. Never include new evidence, facts, or statistics in your conclusion. You can provide a new perspective on how your research and the facts work together. In the end, provide a future outlook based on your assertions, and facts.
Writing an excellent argumentative research paper becomes a lot easier when you are familiar with the concepts mentioned above. With enough research, facts, evidence, and statistics at your disposal, some good persuasive tone, and following the above-mentioned tips you can crack this supposed tough nut. You can get in touch with us for any query related to your persuasive research paper. We have also put together a sample argumentative paper which can be useful in understanding the final deliverable of your university assignment. Contact us for a free sample argumentative paper.
posted at Aug 08 2017 last edit at Apr 30 2019