Doing an MBA is serious business.
After rigorously studying for GMAT, working on personal statements, and applying to business schools, finally, getting admission to a school of your choice is an achievement on its own. You feel you've made it - till your life as an MBA student begins.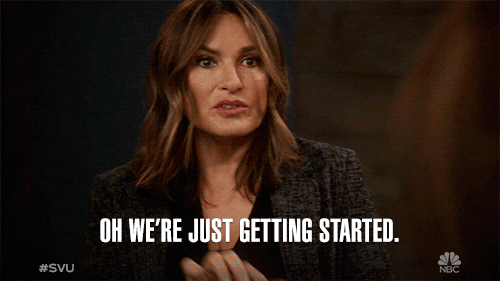 Original: SourceMBA programs are demanding, and why won't they be? They're meant to prepare you for the corporate world - instilling you with industry knowledge while shaping up your managerial, leadership, and communication skills.
In those two years of study, you will be met with several assignments and projects—one of the most important ones being the MBA research paper.
Whether you're a full-time or part-time MBA student, this paper is one of the steps up the ladder. Writing a research paper tests your knowledge, business acumen, logical reasoning, and critical thinking skills.
It's not enough to be well-versed in theoretical knowledge, you should also know how to apply it, and that's where the MBA research paper comes in.
However, the most common challenge MBA students face is choosing the right MBA research topic. In this article, we will tell you how to choose the right topic for your MBA research paper, along with some good topics or research question examples, to get you started on a high note.
How to Choose a Suitable MBA Research Topic
Just like any other academic paper, topic selection is crucial to success. Choosing the wrong one is like setting the wrong foundation; from there, it's just downhill.
Firstly, having the freedom to choose a topic is a huge plus. Use this opportunity to select one that will empower you to write a substantial research paper.
The best research papers have a clear purpose and direction. They're focused and demonstrate a logical flow.
So, how do you choose a suitable MBA research topic? Here are five tips to help you with this first step toward writing a remarkable paper.
In line with your specialization
From finance and marketing to human resources and supply chain - MBA programs offer various specializations, depending on the business school you're attending.
When you're choosing an MBA research topic, it's important to ensure it's relevant and in line with your specialization. For instance, if you're a marketing student, writing a research paper on the 'impact of workplace diversity on company culture' won't do you any good.
By the end of the writing assignment, you need to be enriched with a lot more knowledge in your field of study such that it can be of help going forward.
So, start by thinking in your area of specialization and assess topics in that sphere.
Consider career goals
"What do my career goals have to do with the MBA research topic?"
Everything.
Your MBA program is shaping you for the corporate world to give your career the boost or advancement it deserves.
Hence, it's always better to research a topic that matches your career goals. That way, when you're actually doing the work in the future, you're not completely alien to that world.
Let's say you're a finance student studying to land a job in the corporate investment sector. You rather pick a research topic related to corporate or investment banking instead of tax planning or insurance.
Determine the scope of research
The scope of research refers to the extent of research you can do. The topic you choose cannot be too broad because that would mean your research question isn't focussed enough. This will hamper the end result, not allowing you to explore a specific problem or area.
At the same time, topics that are too narrow are restricting because there won't be too much background information to base your research on.
So, it's imperative to determine the research scope before deciding to do further research.
Apart from that, it's also important to ensure the topic you choose is feasible and can be explored in the time period you have and written within the word limit you're given.
Wondering how to check if a topic is too narrow or broad? By doing preliminary research.
Preliminary research is like a quick check to understand how much information you have while assessing existing research data and sources.
Please don't confuse it with the actual research. At this stage, your sole purpose is to understand your MBA research topic's feasibility. A simple Google search will help you get the clarity you want and see what's being said or written about the topic you're considering going with.
Identify a business problem
This isn't any research paper; it's an MBA research paper which means you have to be able to identify a business problem, situation, or opportunity and base your research on that.
After all, isn't that the purpose of doing an MBA - to build business knowledge?
So, think of the research topic you're thinking of selecting. Are you able to find a business problem? If not, it's not a good enough topic. Think harder.
When you state a specific business problem, conduct research, and come up with a solution basis that, you're able to look at situations objectively and work on your problem-solving skills - another important quality to have in the corporate world.
Let's take an example - if a company (ABC) is planning to expand to a new market that is crowded with competitors, the business problem you can explore is - how can ABC position itself to stand out in such a market?
Consult your professor
Lastly, before you go on to writing the research paper, make sure you consult your professor. Your professors are there to guide you, and it's always advisable to take them along.
They will be able to give you a perspective that can make you make your research question more focused or consider aspects you might have missed out on.
20 MBA Research Topic Examples to Take Inspiration From
Now that you know how to choose a topic for your MBA research paper, it's time to brainstorm and come up with that perfect topic.
Make sure you don't rush this step - take enough time to evaluate various topics of interest, do some reading and discuss options with your professor.
Confused? Let us help. Go ahead and take inspiration from these 20 MBA research topic ideas for each of the main specializations.
Marketing
Impact of Emotional Branding on Customer Loyalty
Gender Representation and Diversity in Advertising
How AI is Disrupting Market Research
Discounting and its Impact on Consumer Behaviour
Analysis of Fear of Missing Out (FOMO) and its Relation to Marketing
Human Resources
Machine Learning in the Human Resources Industry
Evolution of Employee Motivation over the Years
Impact of Workplace Diversity on Company Culture
Analysis of Unconscious Bias in Recruitment
Factors Affecting Employee Retention
Finance
Relation Between Scarcity, Choice, and Opportunity Cost
How Financial Literacy Impacts Investment Behaviour
Analysis of the 2008 Financial Crisis and its Impact
Corporate Budgeting Techniques in Fortune 500 Companies
Study of the Risks Associated with Cryptocurrency
Supply Chain
How Automation is Transforming the Supply Chain
Research on E-commerce Logistics Technology
Big Data and Supply Chain Management
Inventory Management in an Omni-Channel Business
Implementation of Sustainability in Procurement
Conclusion
Choosing an MBA research topic can be daunting as there is a lot at stake. You don't want to choose the wrong topic only to realize you've made a mistake and it's too late to change.
So, take your time and follow these five tips to ensure you choose a top-notch topic that sets a strong foundation for a brilliant MBA research paper.
If you're still stuck and are unable to choose the right topic, Writers Per Hour is the solution you need. Our MBA writers hail from leading business schools and are from various specializations.
From choosing the right topic to writing an original, well-structured paper, our professional writers guarantee to deliver a remarkable research paper you (and your professor) will love.

Last edit at Dec 24 2022