Every MBA program requires applicants to submit a compelling personal statement in addition to their GMAT scores, recommendation letters and transcripts. You might get an impressive GMAT score or have a body of work experience to showcase but unless your personal statement manages to stand out and convince the admissions committee, your chances of getting accepted will remain slim.
The idea of a personal statement is for the admissions board to get an insight into your personality, understand what makes you tick and learn why you will be a great fit for their university. This is your time to reflect on your goals, achievements and aspirations and strongly put forth your personal brand.
Here is What You Should Keep in Mind While Writing MBA Personal Statement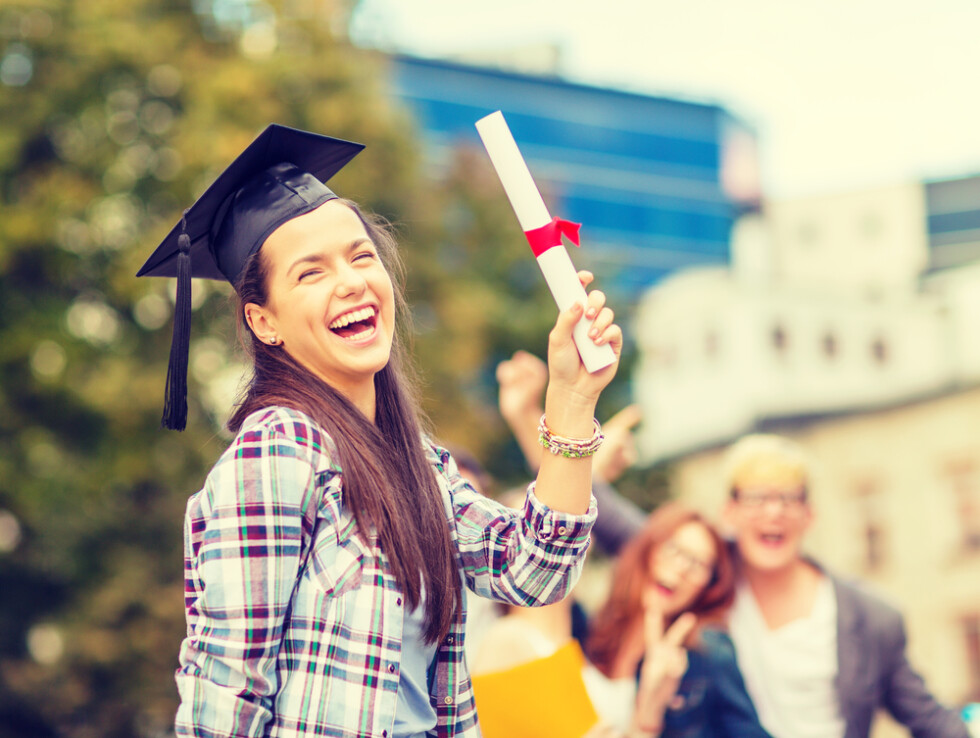 The admissions committee comes across several personal statements on a daily basis. How do you ensure yours makes the cut?
Here are 5 tips to help you write stellar personal statements that will increase your chances of getting admission in an elite MBA program.
Express your Individuality
Many students make the mistake of being someone they are not just to impress readers. Instead, be authentic and true to yourself because when you try too hard to be someone or something you are not, it shows.
Everyone has their own unique journey and you must use this space to reflect on some of your meaningful experiences that helped you grow as a person.
As Bruce DelMonico, assistant dean of admissions at the Yale University School of Management rightly puts it by saying that is not looking for students to have exotic experiences, but for evidence of resilience, introspection and initiative.
So, talk about experiences that shaped you because they reveal your personality and that matters most to the admissions committee.
Highlight Relevant Skills and Experience
There is a tendency to write about a lot of things at once, but such an approach often falls flat because it ends up being too messy without leaving a strong impact on the reader. So, always begin with narrowing down on 2-3 themes that you wish to write about.
Common themes involve speaking about an enriching experience, an adversity you successfully overcame or why you think you are a great fit for the college and MBA program.
Regardless of the theme you pick, be smart and link it to the values of the respective business school. For instance, if you are applying to Wharton's MBA program, their core values are leadership, integrity, humility, initiative, learning, diversity, and community. Hence, while writing your personal statement, it is a good idea to mention real-life examples which reflect either of their values.
The idea is to highlight skills and experience that are relevant to the business school. If you are applying for a marketing major, it is essential to talk about your previous work experience in the same field or what makes you interested in it.
Don't Make It too Long
While there are some MBA schools who specify guidelines such as formats and word counts, there are many others who don't. However, that does mean you can go on and on.
As per MBA Mission's Harvard Business School Essay Analysis 2017-2018, the average length is between 750 – 1,250 words. They emphasized on the importance of making your story worth the reader's time and added, "tell your story properly and showcase your personality and experience, and then work to reduce your essay to its lowest possible word count, without sacrificing any impact or effectiveness."
Hence, the key is to focus on the content and then edit out repetitive and redundant parts to meet the ideal word count.

Address your Shortcomings and Weaknesses
Nobody is perfect. You rather be aware of your weaknesses and address them than hide them under the rug. If you think you can write about being a "perfectionist" or being "too hard working" in this section, then you are mistaken because they sound fake and can hardly be called a weakness.
So, let's get real and address a real weakness that is relevant to the management world. Some examples include poor networking skills or not being able to delegate effectively. Tactfully mention your weaknesses in the personal statement and also write about what you are doing to overcome them.
They key to approach this question is by using it to demonstrate your self-awareness, attitude towards feedback and ability to work on your shortcomings.
Share Real-Life Examples
Making high claims and promises is one thing but demonstrating the reasons is another. By justifying everything you say with a real-life example, you add credibility to your statements.
For instance, if you are talking about how you overcame a challenge in your first job, dive into the details and share anecdotes to bring your personal statement to life. This also helps you form a better connect with the reader, makes for an interesting read and adds to its uniqueness.
Avoid Cliché Statements
"Push the envelope", "out-of-the-box thinking", "raise the bar", "stepping out of my comfort zone" and the list continues. These are exactly what clichés are made of. They induce yawns and eye rolls and you don't want your personal statement to have that effect on the readers, do you?
It's best to stay away from meaningless clichés, jargons and vague statements because they obstruct the reading experience. They are so done and dusted that they mean nothing and reflect a lackadaisical attitude.
The trick is to be specific – think about what you are trying to say and find newer ways to explain it.
Conclusion
MBA programs look for students who are self-aware, motivated, experienced and show leadership potential. Personal statements are your tool to demonstrate all of that and more. Apart from what goes in the personal statement, one also needs to present their ideas effectively which comes from having exemplary writing skills.
So, if you are struggling with your personal statement or are not finding the time to do justice to it, we at Writers Per Hour can help you write an impressive MBA personal statement that will get you noticed. Our team of experts specifically focus on bringing out the unique capabilities of every applicant and understand how to project them to be accomplished and suitable for the candidacy.
It is tough to get into a top business school and the personal statement you submit has a major role to play in it. So, don't take it lightly and do your best to write one that makes you stand out.