"It was an accident. I did not mean to!" you exclaim but it is too late. You are found guilty of submitting a plagiarized paper and there is nothing you can do to save yourself.
If these are what your nightmares are made of, you do have a valid reason to worry. Plagiarism is considered to be a serious offense in the world of academics. It can result in expulsion and may have legal repercussions while putting your reputation in jeopardy.
While many think plagiarism only refers to a word-for-word copy of someone else's work, truth is there are other kinds of plagiarism too such as conveniently rewording another person's work, not citing sources or even submitting an already submitted essay to another class.
Here are Smart Tips to Write an Essay without Plagiarizing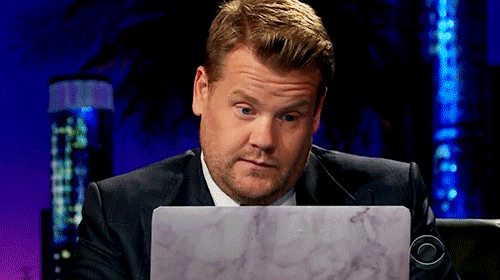 Original: Source

Well, plagiarism is not always intentional. There are instances when students tend to make an "innocent mistake" just because they don't know any better.
Intentional or not, plagiarism is certainly a grave matter. So, make sure you don't find yourself in that situation and follow these 6 smart ways to write an essay devoid of plagiarism.
Understand the Topic
We have all been told since school to "understand" what we are studying and the same holds true even today. When you understand the topic you are writing about, you realize that you do not need to look into what someone else has to say about it because you are able to articulate it in your own words. Doing this adds value and shows your comprehensive understanding of the concept.
So, the next time you are working on an essay or research paper, take time to brainstorm and think of the stand you are taking before clouding your opinion with someone else's words.
Paraphrase Effectively
There are times when the meaning of the original source of work is more important than the exact wordings. In such cases, it is best to paraphrase so that you don't crowd your essay with quotes.
Now, paraphrasing is a delicate matter and if not done effectively can result in plagiarism. So, how do you paraphrase without plagiarizing? The trick is to read the original work and get a thorough understanding of it such that you can write it entirely in your own words. The essence should be the same, but the words need to be original.
You might also want to add citations wherever necessary while paraphrasing.
Use Quotes
Sometimes including a direct quote makes for a strong piece of evidence and strengthens the claim you are making in your essay. It is during such times that you need to use quotations which refers to using the exact words of the author.
While quoting, use quotation marks and preferably, a different font to imply that those are the author's words and ensure the inserted quote is in context. If you are quoting a long quote, only stick to retaining the parts that are relevant to your essay and add value to your argument/claim.
Cite Sources Correctly
Many students make the mistake of leaving citations for the eleventh hour which results in haphazard last minute work and mistakes. The inability to cite sources correctly can be risky and may result in accidental plagiarism.
By citing sources, you are acknowledging and giving due credit to the original source/author. Citing information includes the name of the author, date of publication and title of journal/book.
To avoid citing incorrectly, it is important to make notes while doing research and maintaining a list of references which you can include in your work in the form of in-text citations and bibliography in the format required.
Use Plagiarism Checkers
While this a no-brainer, not many take the help of plagiarism checkers when they are done writing their essay. A crucial step, this makes you doubly sure that you are submitting an essay devoid of plagiarism.
So, once you are done proofreading, make it a practice to use a plagiarism checker such as PlagScan or Grammarly and submit your essay with complete peace of mind. Most plagiarism checkers share a comprehensive report which you can consider submitting with your essay to prove that your work is completely original.
Work with Reliable Writing Services
Whether you find yourself stuck while writing an essay or are struggling to begin due to your busy schedule, there are times when the best solution is to get help from essay writing services.
While there are several writing services in the market, what's important is to work with one you can trust. The last thing you want is to outsource your assignment to a writing service that delivers plagiarized work.
So, assess your options and work with only reliable essay writing services. Writers Per Hour is one such service. With strict policies against plagiarism, we guarantee to deliver only 100% plagiarism free essays that are authentic and written from scratch.
Conclusion
It's important to be extremely attentive while writing and ensure everything you include is your own or cited properly. Don't let your years of hard work go waste and fall into the trap of plagiarism – knowingly or unknowingly. Abide by these 6 tips while writing your essay and you are sure to keep plagiarism at bay!