From surviving your freshman and senior years to submitting assignments that stand out amongst your classmates, your first step is to be able to perform sincere, effective notetaking to understand your reading materials and lectures more coherently and in an easier way.
Making notes is the best way to organize your information, set reminders for tasks and other to-do lists, create a solid workflow of thoughts, facts, and ideas, review and track your daily progress, and finally collaborate with your teachers and peers for positive changes, recommendations or feedback.
Notetaking helps you stay focused in class and makes you pay attention to your reading materials and your lectures while writing down all important points side by side. In the end, this practice helps you retain information better and aids in understanding concepts.
Consider These 9 Helpful Notetaking Apps in College
Gone are the days when you had to take notes with pen and paper. Yes, there's an app for that!
Notetaking apps make the entire process simpler and more effective, helping you write and organise your notes better. Here are the 9 best notetaking apps for college to help you get started.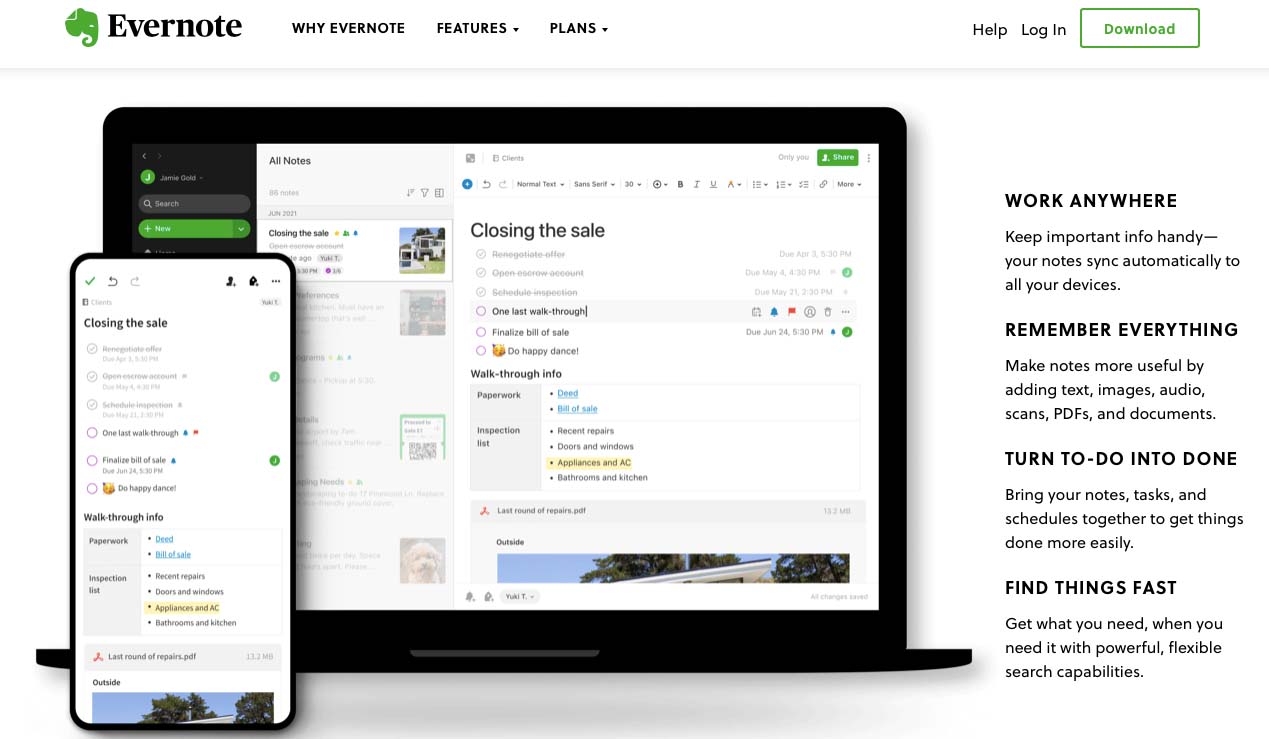 Original: SourceAn all-in-one solution for organization and notetaking abilities, Evernote is the ideal and one of the best notetaking apps for college students. With Evernote, you can make to-do lists, organize your calendar, share notes, record voice reminders, add images to texts, connect to your Google calendar, and access or review your notes on all devices.
A cross-platform notetaking app, Evernote also has an integration with common apps like Google Drive, Slack, Gmail, etc. It lets you customize your notes according to your needs, while also giving you the ability to process hand-written notes as well as clip and paste articles or PDFs from the internet to your dashboard.
Evernote has a free version with limited but many useful features available, a student discount version that gives students access with a valid college ID, and premium features for 50% off the full price.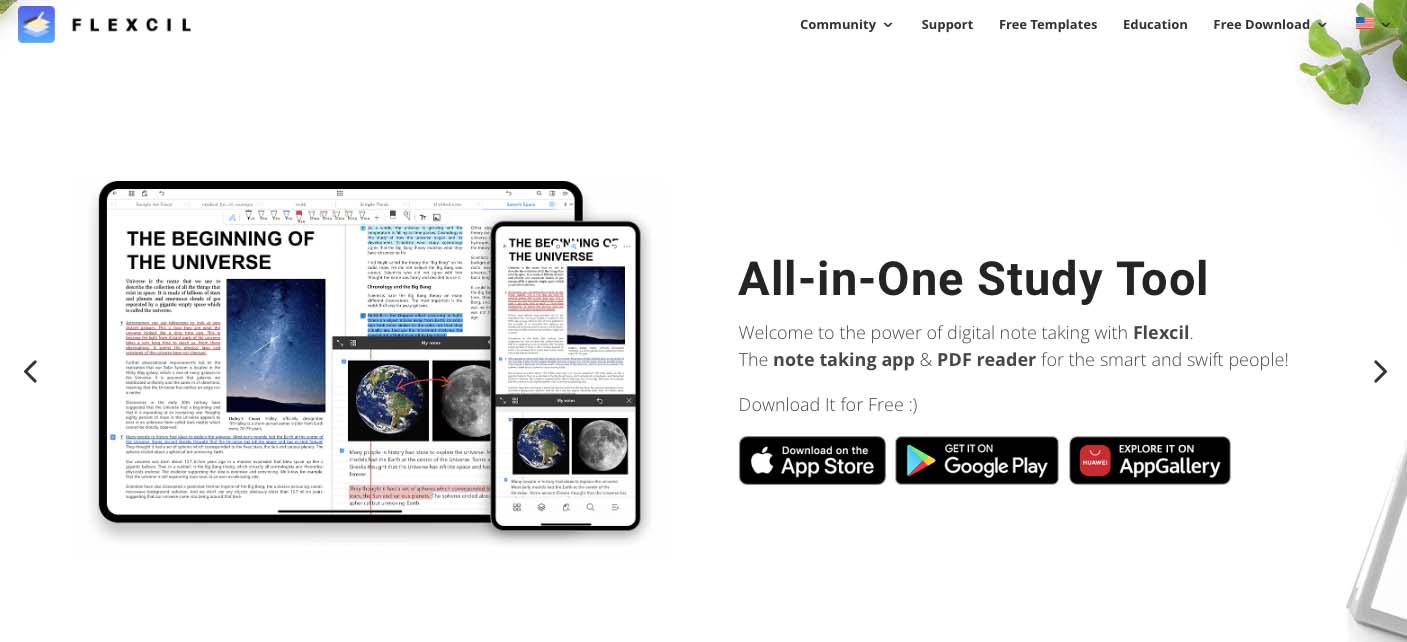 Original: SourceIn college, students receive a massive amount of reading and study materials from papers or articles on the web or PDF documents for their research papers, essay writings, projects, and other writing assignments. Flexcil is the best app to use for better study, research, and taking notes on PDF files.
Be it penning down ideas and points, bullet journaling, reading the source of information, editing and highlighting, or even capturing images or texts on the study note using the gesture feature, Flexcil should be your go-to app in college.
It also has a two-page viewer feature that lets you read through your points in a notebook format and take notes easily and efficiently.
Flexcil has a free version and a standard version, and also offers a trial period before purchasing.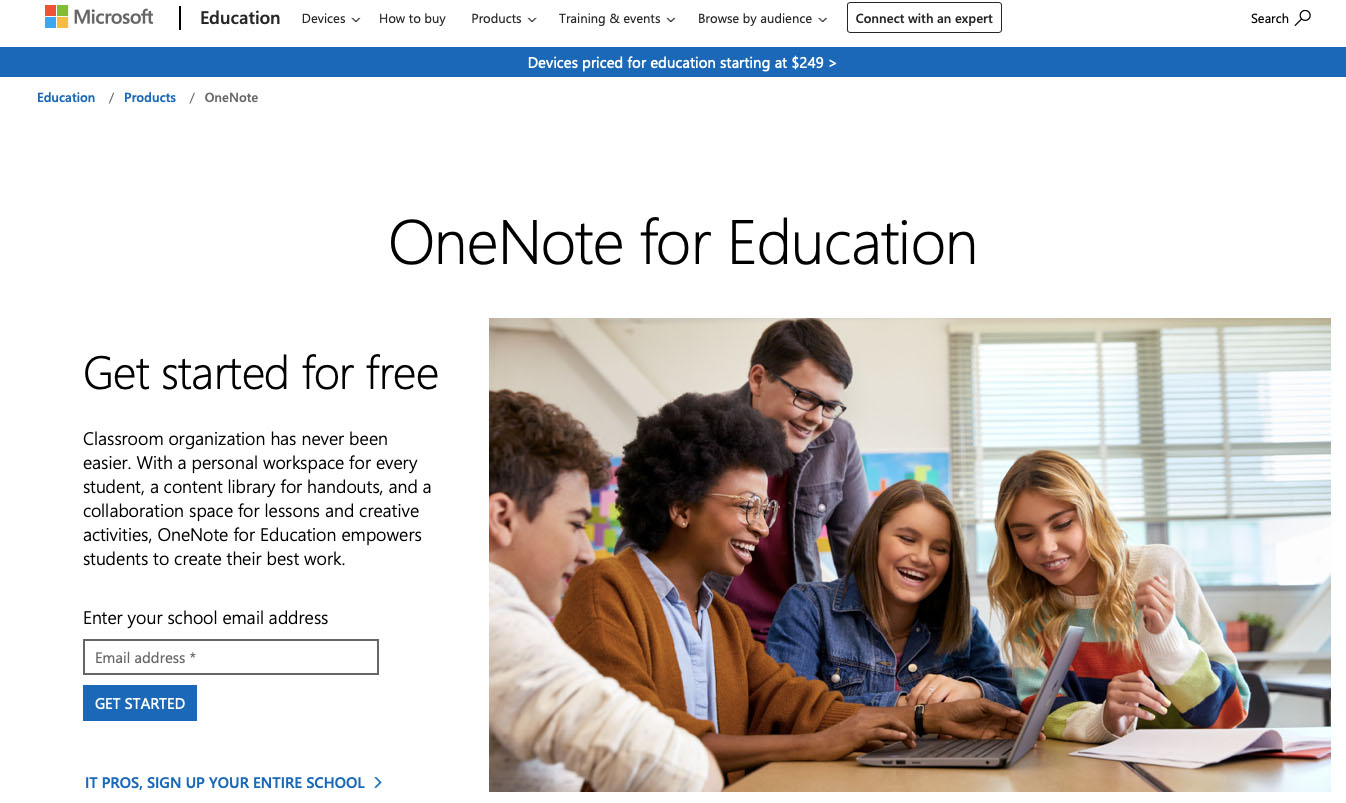 Original: Source

Microsoft OneNote is a lifesaver for students when it comes to an organized collection of information and efficient notetaking for college projects and assignments. It is a part of Microsoft 365 Office Suite and most college teachers use this app to store information and organize their files. Often, colleges assign a Microsoft email or account to their students, making OneNote free and a preferred medium of effective notetaking.
Unlike other apps that hide features behind premium subscriptions, OneNote can be used on unlimited devices just as long as you have a Microsoft email ID. With it, you can create pages that look like notebooks, divide sections with colorful tabs, add videos, images, drawings, annotations, write by hand (using a stylus), scan handwritten notes, highlight points, and much more.
You can also collaborate your notes with other students and professors and use text-to-speech Immersive Reader mode to listen to what you've penned down. These notes will also automatically sync their contents to OneDrive for easier accessibility.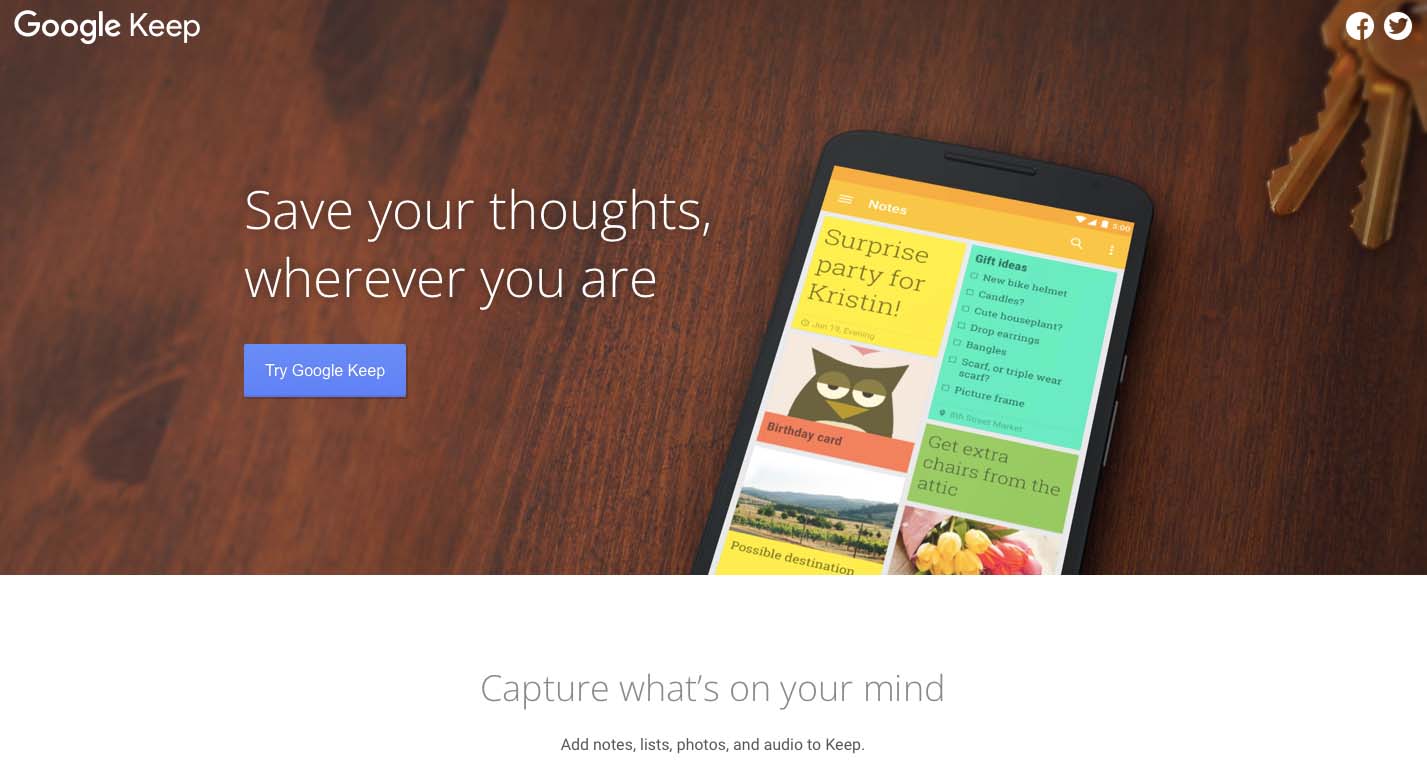 Original: SourceGoogle Keep is a basic, cross-platform notetaking app that is free to use and comes along with a Google email account. You can use it alongside Google Docs, Slides, and Sheets, and sync it with your Google Workspace tools such as Google Calendar, Gmail, and Drive.
This app has numerous functional features that can make your notetaking process easier, such as – you can pin your important notes to bring them to the front of the dashboard for quicker usability, set reminders for tasks you need to complete, tag tasks for collaboration, convert handwritten notes into digitized formats, and more.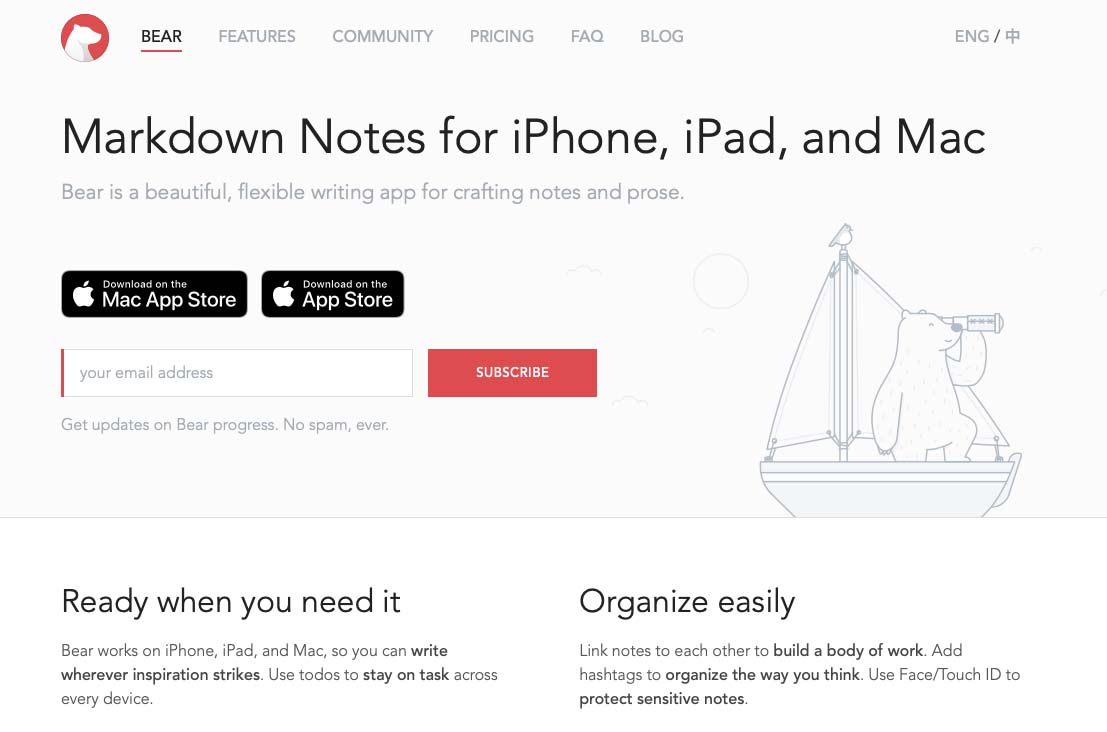 Original: SourceFor Apple and iOS users, Bear is one of the most functional notetaking apps there is for college students. The interface of the Bear app is the most good-looking and sleek, with a variety of pretty themes, interesting fonts, polished styles, and templates for a quality user experience.
In this app, Bear formats your texts on its own as you type using a Hybrid Markdown editor tool, allows you to create tags and have a linking feature on each note, builds an entire task just by highlighting a line, and lets its users check out the Focus Mode to concentrate fully on their assigned task.
The Bear app also has quality organizational features that let you craft up a written draft using specific hashtags that internally link your notes – this makes it easier to create projects.
Here's an interesting video by Robert J. P. Oberg on how he uses Bear as his 'second brain'.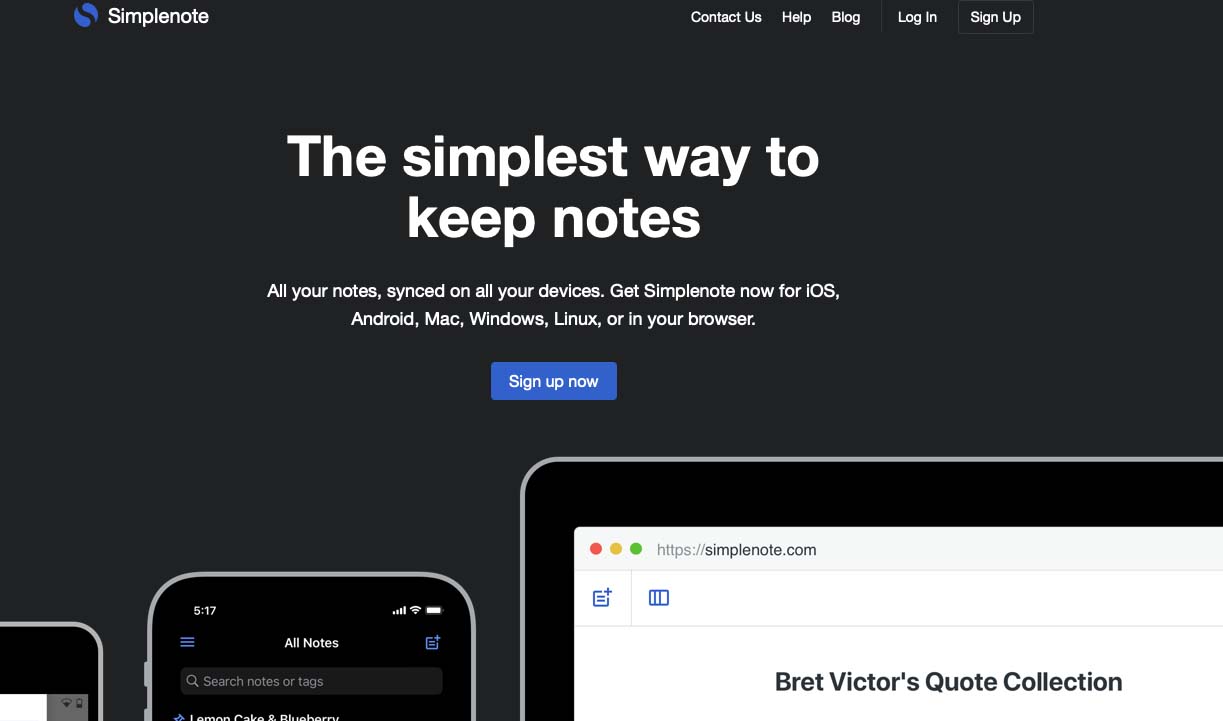 Original: SourceSimplenote is a great notetaking app for setting up reminders, and tasks and jotting down quick, accessible notes. Easy to use, this app also lets you share your notes for group projects or collaborations, add tags to specific points for a quicker search through sections, and also saves your notes in plain text.
Simplenote is straightforward and has its basic function of automating real-time syncing on all of its linked devices if any changes are made on one.
The newest Markdown feature is primarily used to write, preview and publish your notes in a markdown format. Furthermore, you also have access to the multiple version histories of the edits and changes you've made on each note previously.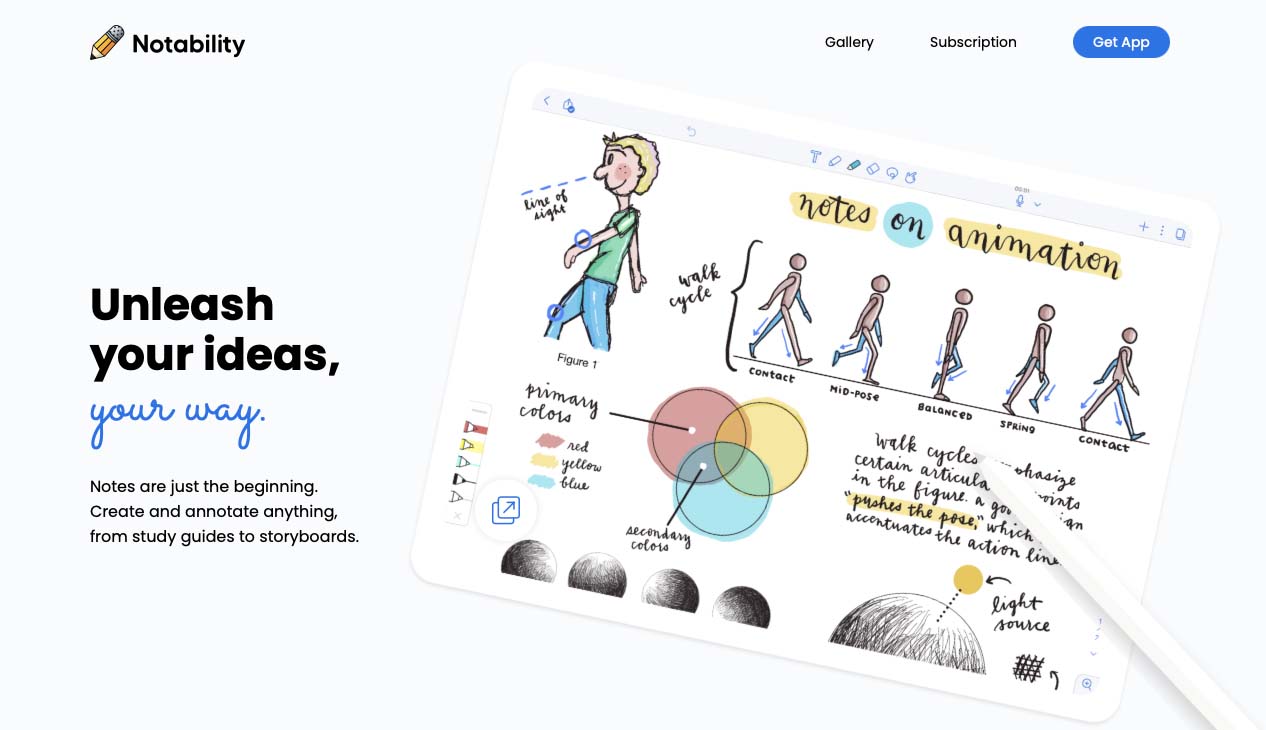 Original: SourceNotability is an all-rounder in notetaking and a gem for students in college. Notability allows its users to write notes in notebook formats and organize them into folders. You can even use colored pens and highlighters to bring attention to specific notes. Moreover, you can drag and drop images and other files onto notes while writing a text and recording audio.
Recording an audio feature can be helpful for students in lectures, as notability has an audio feedback feature that makes notetaking simpler while making notes for assignments and projects. You can also annotate your audio to reach important sections easily while revising your notes.
Similarly, you can set password locks on your confidential or important notes, customize your content by adding GIFs, web pages, etc., and curate your writeup according to verbal and written feedback by your peers.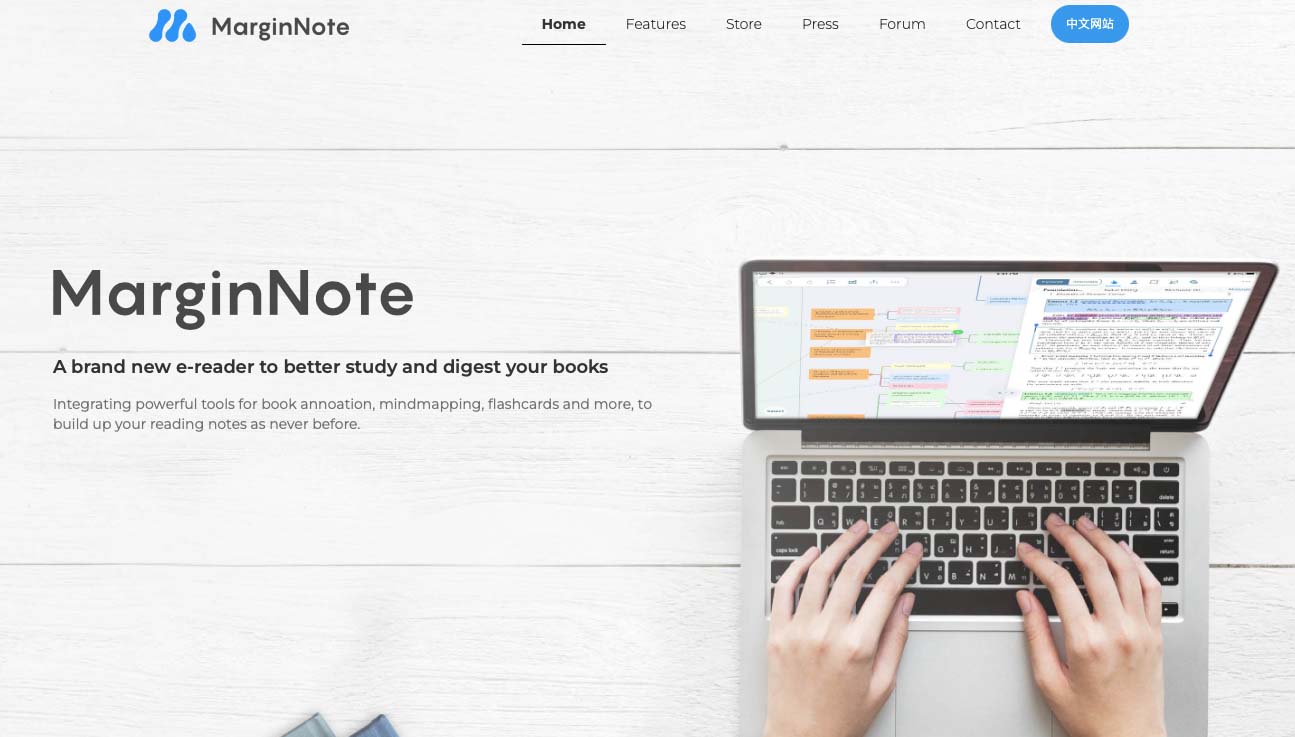 Original: SourceIf you're a college student tackling and researching longer and more complex texts like books, novels, blogs, or articles, then MarginNote is for you. It is also a perfect app for making quality lecture notes.
MarginNote lets you import your content into a digital format, and allows you to take notes and write them in the margins of the digitized texts. It also lets you search keywords in the research browser and open up a book-type map for reading all your notes in one place.
This app also has fun tools such as summary writing, mind maps, flashcards, and more to make your notetaking methods more intuitive, interactive, and engaging.
Original: SourceRoam research is a unique notetaking app that aims at taking notes for networking and collaborating research points with other people. It also helps you connect your thoughts and ideas and group them into separate sections.
Here, you can link one note or idea to another to create a mixed bowl of information, all in one place. The Daily Notes option is ideal for daily journaling and lets you place reminders and assigned tasks for each day. Similarly, the Graph Overview tool gives you a bird's eye view of your research notes and shows you the connections that were made through internal linking.
Conclusion
The seamless integration of technology and thought goes a long way in equipping college students to score over their peers in class.
The apps listed above are specifically meant to improve the content, sequence, and flow of notetaking, and elevate your assignments. Your work will be smarter, faster, and more comprehensive.
Make this article your reference point when you are debating on the best notetaking apps for college students to use, and sail through the challenges of notetaking at different junctures of your journey as a student.

Last edit at Jul 27 2023