Persuasive essays are assigned to students for using logic and reasoning to show that the points they are making are more legitimate and credible than the others.
Choose a correct topic, work on your argument, use logical evidence to prove why you are right, and try to persuade your professors to adopt your stance.
How to Choose the Best Persuasive Essay Topic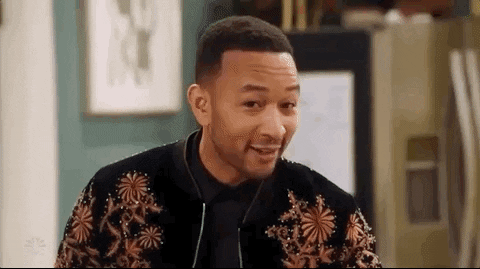 Original: SourceThe first step to submitting a quality persuasive essay is to know what topic you'll be writing your paper on. Choosing the best persuasive essay topic will make the remaining process of writing the essay a much simpler task.
Here are five tips that will help you choose the perfect persuasive essay topic.
Brainstorm topic ideas
The purpose of brainstorming topic ideas is to help generate interesting ideas that can be used to figure out a topic for your assigned persuasive essay. By the end of your brainstorming session, there'll be a list of interesting ideas and topics to choose from.
A good brainstorming hack is to note every little idea that comes to your mind. Once you have a laundry list of ideas, you can start looking into every topic idea before you narrow it down into your one big topic.
Pick a topic that interests you
A lot of time, students pick topics that they think sound "intellectual" only to realize they have zero interest in them. This makes the writing process tougher.
Don't make that mistake.
Avoid thinking about what your professor would like to read. Focus on what topic interests you or what you can persuade your readers on without any trouble.
Focus on the topic you would like to write about and not by playing safe and finding out what your professor would like to read. Be imaginative and creative, and be open to experimenting with your topic ideas.
Avoid overdone topics
For your persuasive essay, it is always better to choose topics that haven't been written multiple times by multiple students for different writing assignments.
Topics such as global warming, the death penalty, abortion, violence, and drugs in the media, etc. These topics would have been written in different ways by different students, researched thoroughly, and expressed differently. There wouldn't be enough new information to find on these topics that haven't already been written.
Instead, think about all that is going on in the world at the moment and give it your own spin. Choosing a unique topic generates interest and intrigue in professors, helping you begin on a positive note.
Assess existing research material
It is crucial to write your persuasive essay on a topic that has proper existing research material from credible sources.
Picking out arguments and points from unreliable references and research materials will diminish your authority on the subject, causing your essay to fall apart, as well as losing your professor's interest in reading your paper.
If there is minimal information found about your chosen topic, it'll be challenging to craft a thorough and solid persuasive essay as there wouldn't be enough exciting and informative points to add to the content of your paper.
Be specific
Choose a topic for your persuasive essay that isn't too broad. Instead, narrow your topic down and make it specific enough to discuss your points in complete detail.
Broad or vague topics can become too vast for the readers to understand the intention of your persuasive essay.
The University of Regina suggests asking six key questions to narrow down a topic:
who: a person, organization, demographic group;
what: an event, theory, discovery;
where: a country, region, defined geographic space;
when: a time span, century, a period of time (Victorian era);
why: describe what is significant about this topic.
6 Tips to Write a High-Scoring Persuasive Essay
Now that you know how to choose the best persuasive essay topic, here are six tips to help you write a stellar essay.
Choose a stance you're passionate about
The first step for writing a persuasive essay is choosing a topic and sticking to one side of the argument. To make the entire experience of reading, researching, and writing your essay more enjoyable and thorough, choose a topic that you are interested in and pick a stance that you believe in.
Avoid open endings or ambiguous sentences in your essay. Your professors should understand where you stand in the argument and what point you would intend to persuade them on right from the beginning.
So, state your position clearly. If your professors are confused and have to guess your stance in the essay, then you've already lost them.
Research both sides of the argument
To convince your readers about the position you're holding, researching your argument is the bare minimum.
Furthermore, it is equally important to have enough fundamental knowledge about the opposing side of your argument because identifying and researching both sides equally will give you more information and help you develop stronger supporting evidence for your essay.
When you have fully understood your topic and have enough material to support your claims, you will be prepared for any follow-ups or counter-questions that your professor may throw at you after reading your essay.
Craft your thesis statement
One of the most important elements of writing a great essay is drafting a solid, to-the-point thesis statement.
This statement should tell your readers exactly what your stance encompasses. Without a strong thesis, delivering a proper argument for your persuasive essay will become tricky.
Create an outline
Having an outline for your persuasive essay gives your paper an organized structure and a clear view of the points and the arguments that need to be added to the essay.
Creating an outline will also allow you to break down your ideas or arguments logically and concisely. You can then group your arguments into different points, anchoring each of these sentences with their references, examples, evidence, analysis, and follow-up arguments.
Write with persuasion
If you are writing a persuasive essay, and you go in half-interested without proper knowledge about your subject and credible reference materials, you are fooling your readers.
You must not frame sentences and claims that manipulate or mislead your readers into being on your side of the argument. Place solid evidence that supports all your points without any errors, misinformation, or fear tactics that can sway your readers into believing false statements.
Gain the trust of your readers so that when they read your essay, they believe in your arguments to actually agree with your statements.
Here's an interesting video by Becca Aaker on using the OREO technique while writing persuasive essays
Revise, edit, and proofread
One of the biggest essay writing mistakes you can make is not proofreading your paper.
It's important to edit and proofread your paper to ensure it addresses its purpose, flows in a logical manner, and supports all the claims made.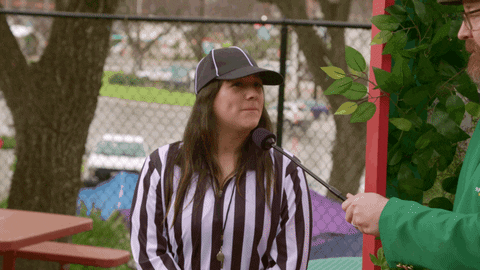 Original: SourceProofreading your essay is the last step to your paper. This includes checking the structure of your paper, fixing grammatical errors, punctuation misses, and spelling mistakes.
Get Inspired By These 15 Best Persuasive Essay Topics
1. Fossil fuels can be replaced by alternative sources.
2. Genetically modified food is harmful for consumption.
3. Although bullfighting is the face of national sports, the Spain government must forbid it.
4. Education classes concerning sex can make teenagers.
5. Based on the effects of oil spills, oil companies ought to be more responsible.
6. Customers from the U.S. should stop purchasing goods from states exploiting child labor.
7. Tolerance should be exercised by both atheists and religious people.
8. Do you support vegetarians or meat-eaters?
9. Were it not for American intervention in Second World War II, Europeans would lose it.
10. Men perform poorly than women in both dancing and swimming.
11. Athletes are made of inborn talent rather than the skills and experience of their trainers.
12. The punishment for steroids among sportspeople should be more severe than they do now.
13. The extinction of rare species of animals and plants falls in the hands of a human.
14. Global warming is not majorly a result of human activities.
15. The digital world is highly influenced by censorship.

Conclusion
By the end of the persuasive essay, the reader needs to be convinced about the stance you took in the paper. But the key to a successful persuasive essay starts with choosing the right topic.
While we hope you got some inspiration from these tips and topic ideas, if you still need help writing a persuasive essay, we have one last solution for you. Reach out to Writers Per Hour, and we'll get our expert writers to craft an original paper written from scratch.
Being well-versed in persuasion techniques, our writers can help you deliver an essay that is sure to leave get you the grades you desire.

Last edit at Dec 24 2022