Are you one of those who let out a sigh of exasperation every time you're assigned an essay?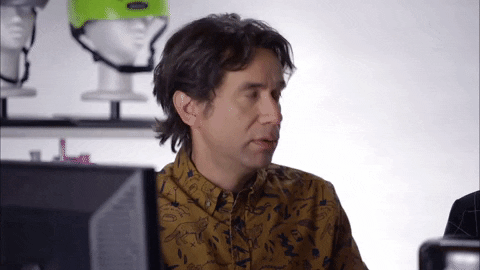 Original: Source"What should I write about now," you wonder. Yes, we hear ya.
Choosing an essay topic is an intimidating experience. From the fear of choosing the wrong topic to choosing one that bores your teacher to death -- the process is filled with second guesses and confusion.
What's more, it's even tougher when you're working on a critical paper like an argumentative essay. So, if you're wondering what are good argumentative essay topics, hang in there.
In this article, we will tell you how to make the right choice AND give you some interesting argumentative essay topic ideas to choose from.
3 Elements of a Good Argumentative Essay Topic
An argumentative essay is centered around picking a topic and taking a firm stance on it. It's like someone saying, "you think apples are better than oranges? Go ahead, prove it".
You're expected to prove your point with ample research, evidence, and examples with the sole objective of persuading the reader.
It goes without saying that a compelling essay begins with choosing the right topic. More than agreeing with the stance, the focus should be on demonstrating it.
So, what makes a good argumentative essay topic? Let's take a look at the three essential elements.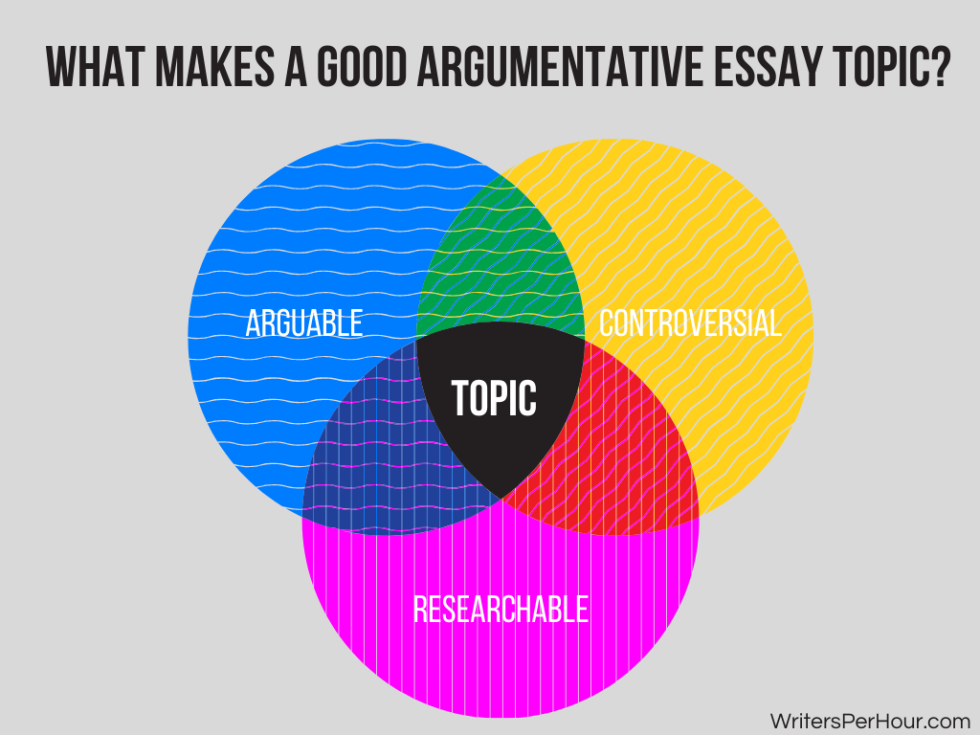 1. Arguable
The essence of an argumentative essay is to argue or debate over a stance. Hence, the topic you choose needs to give you the potential to make a valid argument.
An arguable topic is one that has two sides to it. Another way to look at it is by choosing a topic that people can agree or disagree with.
Let's take an example:
Netflix is the world's largest online video streaming service.
Is this debatable? No. One Google search will tell you that Netflix is indeed the world's largest online video streaming service, with roughly 158 million subscribers. There are no two sides to it.
Netflix is affecting sleep and productivity.
Is this debatable? Yes. There will be people who agree and others who disagree, making it a viable essay topic.
So, before you finalize the topic for your argumentative essay, ask yourself -- can people disagree with this? If yes, you can consider it.
2. Controversial
You've always been told to play safe and stay away from controversial topics but the same is not necessarily true in the case of argumentative essay topics.
In fact, it's a great idea to take some risks and pick a controversial issue as an argumentative essay topic. Not only will you enjoy the writing process, but your teacher is also likely to be more invested and engaged while reading it.
So, think of controversial issues in niches of interest, such as:
Politics
Technology
Economy
Health
Environment
Animal rights
Religion
You instead take a risk and draft an interesting essay instead of choosing a mundane, run-of-the-mill topic that doesn't manage to hook the reader.
3. Researchable
Speaking of what are good argumentative essay topics, let's not deny the researchability factor of the topic. At the end of the day, you're supposed to write a five-paragraph argumentative essay, which means you need to have enough meat for it.
So, pick a topic that allows you to do that. There needs to be enough existing material to help you research, strengthen your stance, and present evidence on it. As a rule of thumb, make sure you're able to present at least three arguments in the course of the essay.
How to Choose the Right Argumentative Essay Topic?
Now that you know what makes a good argumentative essay topic let's get down to business and understand how to make the right choice.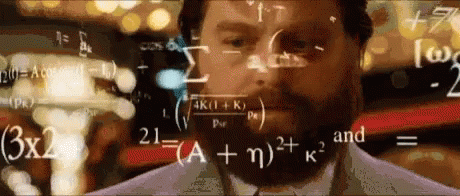 Original: SourceHere are five tips to help you choose a compelling topic for your argumentative essay.
1. Pick a topic of interest
We've said this before, and we will say it again -- pick a topic that interests you. If politics is not your area of interest, don't bother picking a topic just because it's debatable or controversial.
You're going to be spending a lot of time working on this essay. If it doesn't interest you, there's no way you can present an influential paper.
So, everything else aside, let the topic selection begin with understanding where your interests lie. Do a brainstorming session and jot down the niches/topics that you'd like to learn more about or those you feel passionately about.
2. Consider trending topics
It's always a good idea to keep an eye on current trending topics and take inspiration from them. What makes trending topics a viable source of inspiration is that they are fresh, relevant, and, more often than not, controversial.
Here's a list of websites you can turn to for trending topics:
So, for instance, at a time like this, when the coronavirus pandemic has taken the world by storm, you can choose a topic related to COVID-19, such as addressing its impact on the environment, wildlife, mental health, or the economy.
3. Do preliminary research
Preliminary research refers to the process of doing top-level research on the topics you've narrowed down just to understand if there's enough information online to help you form an argument and prove your stance.
You don't want to pick a topic, start the argumentative essay and then realize that there's hardly any research data online to help you move further.
So, do some reading by looking into websites, journals, research papers, and published studies. Leverage this step to evaluate existing information and get an idea of how you can formulate your argument accordingly.
4. Potential to address both sides
A winning argumentative essay is one wherein you're able to take a firm stance and prove your point of view to the reader.
It's not enough to be fully aware of your side of the story without even considering the opposing side. That's a half-baked argument.
To indeed persuade the reader, you need to be able to address both sides of the argument. So, choose a topic that allows you to do so.
It's best to lay out the fors and againsts for the topic and assess which is stronger in terms of evidence.
Another point to keep in mind while presenting evidence is that argumentative essays are based on logic. There's no place for emotions here. Hence, disregard any kind of evidence that cannot be substantiated with logic and reasoning.
Here's a fun video by Shmoop on presenting both sides of the story
5. Narrow it down
Finally, before you finalize the topic, make sure it's specific enough that it gives you the scope to illustrate your arguments accurately.
That's not possible if you choose a topic that's too broad or vague because you won't be able to do full justice to it. There will just be too much information you'll be grappling with that will prevent you from presenting your stance clearly while abiding by the word count.
So, don't confuse your teacher (and yourself). Narrow on the topic idea such that it's manageable and lets you focus your area of investigation.
A good trick to keep in mind while narrowing down essay topics is to be able to answer the following questions:
15 Strong Argumentative Essay Topics to Take Inspiration From
To make life easier, we got our argumentative essay-writing experts to put together some compelling topic ideas for you to choose from. Here's a look.
1. Devolution is retrogressive to a country's economy
2. Democratic politics should be adopted for sustainable economic growth in developing countries
3. Religion is a cause of war in most Asian countries
4. Autocratic leadership is better than democratic leadership
5. Animals should not be used for medical research in search of medicines
6. Security cameras are a threat to people's privacy
7. Abortion should be declared legal
8. Euthanasia should not be practiced in hospitals
9. Rich people should not be charged high taxes for continued economic growth
10. The US federal government should legalize marijuana for use nationally
11. Moral degradation should be blamed on parents
12. Death penalty should be re-introduced to substitute life imprisonment
13. Online dating apps are to blame for most marriage break-ups
14. Prisoners should not be allowed to vote during national elections
15. Free economies develop faster than controlled economies
What are Good Argumentative Essay Topics: The Takeaway
Selecting the right argumentative essay topic is not something that can be done overnight. It requires a lot of time and research.
This is the first step to a high-scoring paper, and you want to make it count. When the topic is strong, you will be more confident while writing the rest of the paper, right from the introduction right till the conclusion.
However, there are instances when you barely have the time to think. At such times, you can always reach out to professional argumentative essay writers such as Writers Per Hour.
From brainstorming and suggesting topics to writing an impressive paper and formatting - our argumentative essay-writing experts can take care of it all. What's more, we guarantee custom-written papers that are 100% original and delivered to you right on time.
So, if you're stuck, write to us, and we will get our writers on the job immediately.
Useful links:
Writing an Introduction for an Argumentative Essay: 10 Do's and Don'ts
How to Write a Strong Conclusion Paragraph in an Argumentative Essay
Rebuttal in Argumentative Essay: What It Is and How to Write One?
How to Write a Hook for an Argumentative Essay
Last edit at Mar 13 2023