As a college student pursuing business management, you'll be asked to write a CUEGIS essay, which accounts for 10% of your overall score.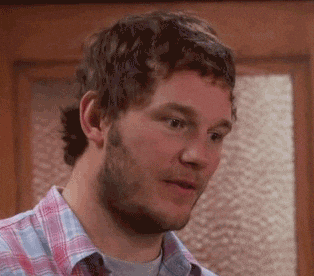 Original: SourceA CUEGIS essay requires you to apply the concepts of change, culture, ethics, globalization, innovation, and strategy to a real-world business situation. This essay type requires you to think critically about complex issues and synthesize multiple perspectives to develop your own reasonable point of view.
Like an argumentative essay, you will need to take a position on one of the above topics and support your position with evidence.
What should be in a CUEIGIS Essay
A CUEGIS essay should focus on one of the following concepts: Change, culture, ethics, globalization, innovation, or strategy. When brainstorming ideas, find an angle that will allow you to critically analyze the topic in relation to your organization of choice.
How many words should a CUEGIS essay be?
There is no set word count for a CUEGIS essay. However, your essay should be around 1,000 words as a general guideline. If you need more or less space to discuss your topic adequately, adjust your word count accordingly.
What are the CUEGIS concepts
There are six major concepts you can focus on when writing a CUEGIS essay:
Change;
Culture;
Ethics;
Globalization;
Innovation;
Strategy.
You'll need to choose one concept on to base your essay on. Let's review each concept and the angles you can take when writing an essay about any of them.
Change
In business, change is inevitable. Whether it's a change in leadership, a change in the economy, or a change in technology, businesses must always be prepared to adapt. Change can be difficult to manage, but it is essential for survival.
When approaching a CUEGIS essay from the perspective of change, find out how the organization has responded to changes in the past – what strategies were successful? Which ones failed and why?
What does 'change' mean in CUEGIS?
Change refers to the new ways businesses must adapt to survive and thrive in a dynamic world. It can also refer to how businesses must adapt their practices to stay ethical and responsible. Change can come from within a company (innovation) or external forces (globalization).
Culture
An organization's culture refers to the shared values, beliefs, and norms that guide employee behavior. Culture is influential because it shapes how employees interact with each other and customers. It also affects employee motivation and satisfaction.
When writing about culture in a CUEGIS essay, you might discuss how cultural differences can lead to misunderstandings between employees and customers. You might also talk about how an organization's culture can impact its ethical standards.
Ethics
Ethics are moral principles that govern an individual's or organization's behavior. In business, ethics help to ensure that employees and organizations act responsibly.
When focusing on ethics in a CUEGIS context, you might discuss how ethical considerations affect organizational decision-making. For instance, you might talk about how a company may choose not to develop a particular product if it could harm consumers.
Globalization
Globalization refers to the process of operating across national borders. In a globalized world, businesses must be able to compete with firms from all over the world. This often requires companies to adopt new technologies and strategies.
When writing about globalization in a CUEGIS essay, you should discuss how it has affected different businesses. For instance, you could talk about how globalization has increased competition for a company.
Innovation
Innovation refers to the introduction of new ideas or products into an organization. Innovation can be disruptive (can upend existing business models) or incremental (can improve existing products or processes).
When focusing on innovation, you can discuss how it has affected your organization of choice. For instance, you might talk about how Apple's iPod disrupted the music industry or how Amazon's Kindle changed how we read books.
Strategy
A business strategy is a plan for achieving specific goals within a specific timeframe. Strategies are important because they provide guidance and direction for businesses as they strive to achieve their goals.
If your CUEGIS essay focuses on strategy, you can discuss how different businesses have approached strategic planning.
For example, you might talk about why some companies focus on short-term goals while others focus on long-term goals. You might also discuss how company culture can impact strategic decision-making.
How to write a CUEGIS essay in 8 steps
Here's a step-by-step guide on writing a CUEGIS essay.
1. Choose a real-life business organization
The first step to writing a CUEGIS essay is to choose a real-life business organization to focus on. This can be any organization, such as a corporation, small business, non-profit organization, etc.
Some examples of organizations you can write about include Apple, Google, Coca-Cola, Amazon, and Walmart.
2. Research the chosen organization
The next step is to do extensive research and find as much information as possible about the chosen organization. Your research should include finding out the organization's history, structure, culture, and current issues.
While researching, try to find primary sources (such as interviews with employees or executives) and secondary sources (such as news articles or academic journal articles) published about the organization.
3. Choose a specific topic to focus on
Once you have chosen an organization and done your research, it's time to choose a specific topic to focus on. The topics you chose should be within the realm of change, culture, ethics, globalization, strategy, or innovation.
For instance, you can choose an organization like Apple and analyze it in terms of organizational change, corporate culture, business ethics, globalization of its business operations, strategic management decisions, or innovation within the organization.
You can focus your essay on one of the above topics or diversify to two.
4. Identify business management concepts, techniques, and theories
To write an effective CUEGIS essay, you'll need to use various business management concepts, techniques, and theories to analyze the chosen organization.
For example, if you are focusing on organizational change within your chosen company, you may want to discuss Lewin's three-stage model of change or Kotter's eight-step process for leading change.
5. Develop a thesis statement
After researching and identifying the business management theories, it's time to develop a thesis statement. Your thesis statement is a statement that shows your position on the chosen topic about the organization in question.
For instance, if you are discussing organizational change at your chosen company, your thesis statement might be, "Despite resistance from employees, XYZ Company should implement changes suggested by consultant ABC to increase profits."
6. Write an outline
Once you've developed your thesis statement, it's time to create an outline of your essay.
Your outline should include an introduction paragraph, at least three body paragraphs, and a conclusion paragraph. In each paragraph, you'll want to highlight the main points of your topic and provide evidence from your research to support your claims.
Here's the ideal format you need to follow to write an effective CUEGIS essay:
Introduction
Introduce the organization's name, its background, the industry it serves, the type of business, and its scale of operations.
Mention the concepts, theories, or techniques you'll use to analyze your chosen organization.
1st paragraph
Define and give more information about the chosen topic, concepts, techniques, or theories.
Highlight the organization's significant experiences.
Link the concept or theory to the organization's experiences.
Write a thesis statement that highlights your stand or point of view.
2nd paragraph
Give specific information about the chosen topic.
Elaborate on the organization's major experiences.
Explain the effects of these experiences on key stakeholders.
3rd paragraph
Explain how the organization has addressed the topic in the past.
Explain how the organization could address the topic in the future.
Conclusion
Explain conflict and agreement between key stakeholders.
State the end result.
Evaluate the organization's success or failure.
7. Write the first draft
Now that you have an outline, it's time to start writing the first draft of your essay. When writing, include your thesis statement in the introduction paragraph and refer back to it throughout the body paragraphs.
Remember to explain each point extensively and support all your claims with evidence. The first draft does not need to be perfect; it's just meant to get all of your thoughts down on paper.
8. Edit and revise
Once you've finished writing your first draft, it's time to edit and polish it before submitting it to your professor. The best thing to do before editing an essay is to put it away for a while and take some time to clear your head.
After a few hours, come back to your first draft and revise it for clarity— check for grammar, punctuation, and spelling errors. To save you time and help you edit more effectively, you can use an editing tool like Grammarly.
Final thoughts
Writing a CUEGIS essay is among the college tasks that will help you develop your ability to
think critically. This is because when writing this type of essay, you'll need to synthesize the information gathered to form your own original insights and perspectives.
However, once you have the right resources to gather enough information about your chosen organization, writing the essay becomes a walk in the park. Follow the above steps and approach your essay methodically to write a winning CUEGIS essay.
Need help? Writers Per Hour can help you write a CUEGIS essay. From finding the right topic and doing research to outlining, writing and editing, we have a team of experts who can help you deliver a high-quality, 100% original essay on time.

Last edit at Mar 03 2023