IB's Biology Internal Assessment (IA) is a make or break - you get it right and your grades rise, you mess it up and it all comes down.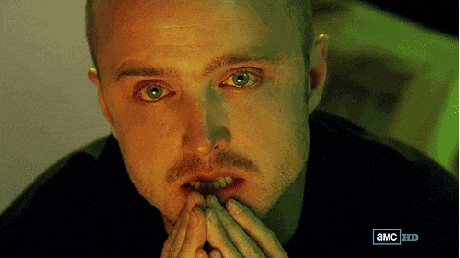 Original: Source

Students are required to write the Biology IA during the second year of their HL class. They need to perform a thorough investigation on a topic of their choice. The investigation can be in the form of a traditional experiment or based on an analysis of obtained data.
Comprising 6 to 12 pages, you are expected to spend 10 hours doing this investigative work which is assessed by the teacher and externally moderated by the IB, as per International Baccalaureate Organization.
This assignment makes up for 20% of the overall assessment for the Biology IB score. Marked against strict common assessment criteria, it is possible to obtain a maximum score of 24 points if you perfectly meet all the criteria.
Don't stress - we have put together the perfect guide to help you write a stellar Biology IA paper that is sure to get you the scores you want.
How to Write an Excellent Biology IA
What's the purpose of an IA paper, you might wonder? This crucial assignment aims to evaluate students' application of their skills and knowledge in the subject. It takes theoretical knowledge a step forward and gives students a chance to put their learning to practical use.
Choose an Appropriate Topic for the Internal Assessment
A lot depends on the topic you choose to write on for your Biology IA. Here's how you can make sure you make the right choice that aptly demonstrates your comprehension of the subject.
Choose a Topic of Interest
"How does that matter? I'll just put something together" - no, that's not how it works. Believe it or not - when you are disinterested in a topic, it reflects in your work.
So, before beginning work on your Biology IA, it is advisable to choose a topic that interests you - something you would like to investigate and know more about.
While brainstorming, it's a good idea to think of broad subjects and narrow it down to finally come down to a focused topic or research question.
Browse Relevant Sources
Inspiration can be anywhere - this holds true not only for creative writing but also something technical like a Biology IA paper.
What relevant sources are we talking about here? Browse science or biology websites like Science Daily, and encyclopedias, and make a run to a library to see if you find any Biology books or journals that could give you topic ideas.
Once you identify topics that catch your eye, you can frame research questions that would be suitable for this assignment.
Needs to Involve Complex Research
How complex is complex? Well, if you choose a topic/research question that is obvious or simplistic, your investigation really has no value to offer.
In the same way, choosing a research question that has been studied in class is a bad idea too because you are not using your originality to bring something new to the table. The only way to demonstrate your individuality and original thinking is by choosing a novel topic.
Hence, choose a topic that is not too broad or narrow. A broad topic is not likely to be novel or focused, similarly, a narrow topic does not give you too much scope for investigation and analysis.
Consider Constraints
While some topics might sound great on paper, they might not be feasible, given the time, equipment, and resources you have in hand.
Be realistic about the research question and the investigation you plan to do - can it be done in the time you have? Is the experiment feasible? Do you have all the equipment required? ..and so on.
Another important aspect to note is that you should be able to present a strong hypothesis and define your independent and dependent variables.
Needs to be Safe and Ethical
Your chosen topic needs to adhere to safety, environmental and ethical issues. This is an important protocol of any experimental work.
For example, if your experiment involves people or animals - you need to address the safety precautions used. IB has strict policies against causing harm and distress to animals. Similarly, if any individuals are participating in your study, you are required to get their consent for the same.
Keeping all this in mind, make sure you choose a topic that respects this protocol.
5 Essential Tips to Write a High-Scoring Biology IA
There are several factors that contribute to a high-scoring Biology IA paper. Here are 5 essential tips to help you ace this assignment.
Word the Question Well
The research question forms the first impression of your Biology IA paper - make sure you word it clearly and accurately. The question should be concise and focused. For example, if your investigation involves a particular organism, make sure you mention the scientific name.
Cater to Each Marking Criterion
You will be evaluated on the following criteria
Personal Engagement (2 points)
Exploration (6 points)
Communication (4 points)
Analysis (6 points)
Evaluation (6 points)
While writing the paper, it's important you cater to each of these as that is how it will be viewed by the teacher. The marking criteria are designed such that every aspect of the student's skills and knowledge are evaluated.
Personal engagement focuses on assessing students' originality and creativity - the IA paper needs to demonstrate the student's unique thought process while carrying out the investigation.
Exploration refers to the methodology undertaken to complete the investigation and the reliability and sufficiency of the data used.
Watch Alex Lee get into the depth of how to demonstrate 'exploration' in the Biology IA paper
Communication takes into consideration the overall presentation of the paper which includes the flow of the paper, vocabulary, grammar, use of scientific terms, and presentation of data.
Analysis studies how the data was generated and the treatment it was given to come to the conclusion. Any conclusion drawn needs to be based on the evidence received from the data generated.
The evaluation looks at the relevancy of the conclusion and it manages to answer the research question.
Well-Structured
A well-structured and well-written IA paper is sure to get you high scores because it involves all the key aspects you are expected to cover. This is the ideal structure for a Biology IA paper.
Research question
Formulate a clearly defined research question based on the chosen topic for your IA
Make it as specific as possible by making it one brief sentence
Capture your dependent and independent variables
Background Information
Provide the theory behind your investigation and demonstrate your understanding
Set the research question into context
Use citations to support the biological theory

Hypothesis and variables
Provide the experimental hypothesis and the null hypothesis
Provide dependent variables, independent variables, and controlled variables with their respective units
Include the impact of each variable

Materials, methods, and safety issues
List apparatus including their sizes and uncertainty

Provide a systematic procedure for conducting the investigation and recording the results
Include safety issues along with ethical issues
Results
Provide raw data in tables along with calculations
Provide processed data using diagrams, lists, tables, graphs, etc.
Data analysis and interpretation
Analyze the findings
Discuss the impact of the uncertainty and include error bars
Discuss the pattern of data based on the research question
Conclusion, evaluation, and bibliography
Make a summary of the findings and relate them to the RQ
Mention the limitations and strengths of the investigation
Provide future extension of the investigation
Provide relevant references in the bibliography section
Here's a useful video on structuring your Biology IA paper
Logical Presentation
The most appropriate way to present statistical data and findings is with the help of charts and graphs. Instead of writing it in words, graphs, charts and other visual forms of representation are more impactful in delivering the message.
Hence, wherever applicable, make sure you use well-illustrated graphs, charts, or tables. They need to be labeled well such that they add value to the data you provide.
Start Early
Writing a Biology IA is time-consuming. There might be instances when you might find yourself drowning in a lot of work and find it difficult to do justice to this assignment.
At such times, we suggest reaching out to IB IA writing experts such as Writers Per Hour. Our team of professional writers knows what it takes to deliver a well-articulated Biology IA paper that meets your deadlines and requirements.
So, instead of doing a rushed job, let our experts handle this crucial assignment for you.

20 Biology Internal Assessment Topic Ideas for SL Students

1. Investigating milk spoilage in various conditions.
2. Investigating the effectiveness of various types of toothpaste.
3. Investigating age and speed of reaction. Effect of different altitudes on flowering stages of a plant species.
4. Determining the relationship between weather patterns and different cases of the disease.
5. Examining the accuracy of color vision via online color tests.
6. The impact of River pollution on marine life.
7. Effect of antibiotics on microorganisms.
8. Impact of antibiotics on the rate of seed germination.
9. The relationship between microbial activity and rate of seed germination.
10. The impact of pests on plant diversity.
11. The relationship between temperature and the rate of fruit ripening.
12. Impact of body exercises on heart rate and blood pressure.
13. The relationship between the amount of light and the rate of plant respiration.

14. The impact of isotonic drinks on recovery and rehydration after exercise.
15. The relationship between different light colors and Seedling growth.
16. Determining the effect of glucose concentration on osmosis.
17. Investigating the impact of soil pH and rate of seed germination.
18. Investigating the relationship between temperature and rate of yeast respiration.
19. Investigating the impact of light on vitamin C.
20. The effect of temperature on Staphylococcus epidermidis.
Conclusion
You might start your Biology IA paper in a state of worry but if you get immersed in the process, you will be glad to know what an interesting assignment this turned out to be.
So, consider this guide, choose the right topic and set yourself up for success by writing an excellent Biology IA paper that is sure to get you high scores!

Last edit at Dec 23 2022