Are you a PhD candidate gearing up for a research project? Hold on, before you proceed, one of the biggest challenges you need to overcome is submitting an impressive research proposal. While many students are prepared to undertake the research study, very few are well-versed with the concept of writing research proposals.
You might wonder why they even matter in the first place. Well, research proposals give professors an indication of your thought process, the originality of your ideas and how passionate you are about the subject.
A research proposal is your tool to convince them about the feasibility of the project and make them believe that you are capable enough to take it forward.
Here is the Ultimate Checklist for Writing a Strong Research Proposal for PhD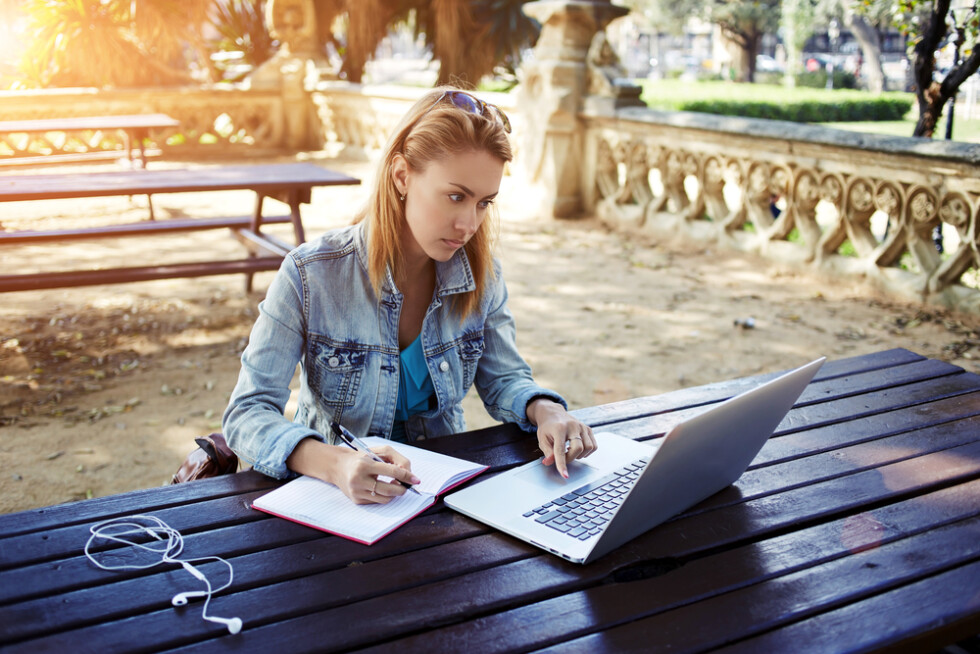 Developing a strong research proposal requires meticulous planning, clarity of thought, attention to detail and exceptional writing skills. Wondering how to begin? Here are 7 essential elements that you must include in your research proposal in order to succeed.
Introduction
The introductory paragraph in PhD paper needs to set the context for the research. Also known as the 'abstract', it introduces the reader to the subject you are conducting research on. This is where you include the background information required to drive interest in your area of study and also explain why you thought it was worth pursuing. You can also briefly touch upon your research methodology which can be elaborated on later.
Think of the introduction as the trailer of a movie – it needs to be succinct and clear enough for your professor/supervisor to see the significance of conducting the research and be invested in it.
Literature Review
A literature review in Doctoral paper is an important component as it shows how much knowledge you possess in the area of study. You need to include all the statistical data and evidence available to strengthen the significance of the research and connect it with the larger scheme of things in your discipline.
Use this space to mention the previous research that has been done on your topic and identify existing gaps – this shows the extent of your research and eye for detail.
Considering the amount of data students need to grapple with in this section, it is important to only stick to highlighting the relevant details and not go off-track.
Objective
You have set context and identified gaps in the existing studies done on the topic. Now, you need to highlight the objective of YOUR research study. Basically, what is it that you want to achieve out of this study?
The objective needs to be followed by the research questions or hypothesis of the study. Questions refer to the points you ask about the particular topic or problem while hypothesis are proposed explanations based on your set of assumptions.
Remember to be as detailed, realistic and specific as possible in this section.
Research Methodology
Once all the theoretical knowledge and data has been put in place, you can proceed to explain how you intend to actually carry out the research. This is another crucial section as your methodology needs to be projected in a logical and feasible manner to be considered worthy enough.
Use this space to give an in-depth explanation of your research method and analysis techniques. This needs to predominantly outline how you plan to collect data, what is the population and sample size you are considering and what are the techniques you are using to analyze this data.
Limitations
Every research study is bound to have limitations and addressing them in your proposal shows that you have given them a thought. Acknowledging limitations is more like describing the challenges or hurdles that you might come across during the study.
From selection bias and insufficient sample size to limited access to data or tools to conduct the research – these are all potential weaknesses of your study and must be mentioned.
While writing about limitations, it is important to describe how they impact your findings and if possible, also suggest possible alternatives.
Timetable
In order to evaluate the feasibility of the study, professors will also need to know how much time you require to complete it.

Hence, irrespective of whether you are asked, it is always smart to provide a timetable which outlines deadlines for every step involved in the study right up till writing the research paper. It's important to look back at your methodology and commit to realistic timelines so you are not racing against time later.
Bibliography
Similar to every piece of academic writing, even research proposals need to end with an accurate bibliography. You must credit the original sources and enlist all the books, websites and other reference materials you have referred to for writing the proposal.
Citing references strengthens your arguments and also defends you from plagiarism allegations.
Conclusion
Developing a PhD research proposal is complicated and as it forms the first impression of your study, it is certainly not something you can take lightly. If you are too busy to get started or are questioning your writing skills, we at Writers Per Hour can come to your rescue.
Our team of writers are experts at writing research proposals and can help you submit an impressive piece of work that is sure to get your work noticed and accepted. So, buy a research proposal from us today and get a custom written one delivered right on time!