Have you ever spent hours thinking of how to write a good thesis statement only to resort to the dull "This essay is going to be about..."?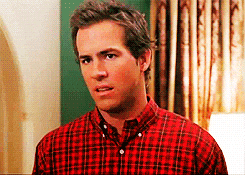 Original: SourceStop. That's not going to work. Not only is it a lazy tactic, but it also does nothing to entice the reader.
How important is the thesis statement, you ask? Very important.
It might seem like a simple two-line sentence in the introduction, but it needs to embody the essence of the essay. This article will tell you what a thesis statement is and how you can write a good thesis statement.
What is a Thesis Statement
A thesis statement is a single sentence that ties together the main idea of any argument in an essay. It's a treasure map that gives the readers a direction of where the essay is going and what it entails.
It needs to summarize the topic, capture the essay's purpose, and state your position on it. It throws light on the significance of the subject matter and directly answers the question which was asked of you in the paper.
How Do You Write a Good Thesis Statement: 5 Best Practices
The thesis statement is usually placed near the end of your introduction paragraph, and since it is the backbone of your paper, each paragraph in your essay should directly relate back to your thesis statement.
Let's take a look at how you can write a good thesis statement that'll pique your professor's interest.
Brainstorm before you write
If you have no material, information, evidence, or research to back up your arguments or defend your claims, it won't matter how well you have structured and written your thesis statement.
Whenever you start forming your thesis statement, always take your essay paragraphs into account and think of the information that you will be adding to it for support.
Brainstorm ideas and questions that can come up when referring to your thesis statement.
Is it related to your essay topic? Are there any counterarguments? Does the thesis statement support the arguments made?
Make sure to have answers for all kinds of counterarguments that your readers can ask or think of while reading your essay.
Answer the question in the title
Before beginning to write your thesis statement, jot down essential ideas and questions that come up to your mind to understand why your readers would be interested in reading your essay.
Your thesis statement plays a huge role in influencing your readers to relate to your paper and be interested in learning more and reading your content.
Similarly, when you identify your question in place that'll help in forming your thesis statement, write down all the points and answers you can think of that appropriately answers the specific question which revolves around and links back to your thesis statement.
Keep it concise and coherent
A great thesis statement should be short and precise. There's no need to use more words than the required amount because that would just make it too wordy and confusing. Make your point and state it clearly for your readers to understand better.
Your thesis statement might include multiple aspects of the content of your paper, but by the end should summarise it up by expressing one coherent idea.
Here's an interesting video by Rutgers University on writing concise thesis statements
Make it the central base of your essay
Think of your thesis statement as the central or the main idea of your entire essay. Your body paragraphs are constructed in such a way that they are shown to split off from your thesis statement, making your arguments and statements in your essay eventually relate back to your thesis statement.
To construct a great thesis statement that connects and develops all the base arguments in your paper into a two-sentence statement, the following have to be taken into consideration:
read and compare your sources;
prepare a few drafts of your thesis;
take the other side into perspective.
Don't make it confrontational
Even though you're trying to prove a point, avoid forcing your argument on the readers. If they find your content and evidence that supports it is appropriate and credible, they will choose to stand by your point by themselves.
Your key goal is to try and persuade your readers with a reasonable argument rather than being combative to prove your unhinged opinion.
Show that you are aware of the different perspectives that your topic can have and analyze your paper in such a way that it makes your thesis statement much stronger and more persuasive.
5 Key Elements of a Good Thesis Statement
Now that we are familiar with how to write a good thesis statement let's look into what the elements of a winning thesis statement are.
Strong thesis statements take a stand
Keep in mind that your thesis statement needs to show you taking a stand on one perspective of a topic and develop a conclusion in place.
For example, if you are writing about a fitness or weight loss supplement that needs to be evaluated, your thesis should be framed like this:
"Due to the frequency and rapid loss of weight which is prevalent while taking XXX weight loss supplement pills, it is considered a potential life threat for its customers."
Rather than…
"XXX has some negative and positive side effects to the body for weight loss."
The former sentence can then direct your research and arguments on the right track so that your essay comes out strong and specific and makes your readers think.
Original: SourceCan be developed with evidence
The thesis statement of your essay is the spine of your paper. It should be original, assertive, and arguable.
There should be enough research and evidence available that can support your thesis statement because, without evidence, your statement will just be an unverified source of ideas or opinions.
Having credible sources and evidence is very beneficial to show your readers that you have written an authentic, well-backed-up claim that can be argued from different perspectives.
The better evidence you have for your essay, the more you will have an authoritative hold on your content.
Expresses one main idea or specific argument
Your essay's thesis statement needs to be based on one central argument that is specific, clear, and isn't vague or difficult to understand.
Don't choose to write about a broad or an overly general topic, as this will result in too many explanations, information, and examples and can thus become confusing and unfocused for your readers.
Also, your readers need to see that your paper revolves around one main idea. If there are multiple ideas present in one essay, your thesis cannot be formed properly and depict the central issue of what you are trying to analyze in your essay.
Explains what, how, and why
A thesis statement tells the readers what to expect from the rest of the paper. It should explain what you are arguing for in the paper, how you plan to expand and execute it, as well as why you are required to analyze this essay.
In other words, think of your "what" as the basic position of the argument, your "why" as your reasoning, and "how" as the evidence you include (like examples, sources, research, theories, etc.).
Should be debatable
There should be only one thesis statement per every essay written, and it should have a debatable claim or argument. This is done because you need your readers to invest sometime reading your justifications and explanations about your essay assignment.
Your thesis is the first thing your readers will read when going through your essay. If the thesis is debatable, worth their time, and interesting, this will automatically impress your readers or professors.
Conclusion
Knowing how do you write a good thesis statement is very important for your academic success. Your thesis statement can make or break your entire essay, so crafting a great one is crucial for any academic essay assignment. Consider crafting a thesis statement about a topic that is worth arguing and is debatable.
Composing a thesis statement can take a little bit more time than the rest of the essay, as it can contain an entire argument in a few words. So, it's worth taking that extra time and effort to write a flawless and strong thesis statement for your essay.
Take your time, write it carefully, redraft and refine it multiple times till it seems like the perfect fit for your essay, and use our points for that extra support in times of need.
Still in doubt? Reach out to us at Writers Per Hour. Our expert writers can help you write a stellar essay along with a winning thesis statement.
When you outsource your essay writing needs to us, you can be sure to receive custom papers written from scratch.

Last edit at Dec 25 2022