Whether it's your first time working on an essay that defends your position on an issue or you're doing your first round of revision because your instructor didn't find your initial introduction compelling, you'll find this post helpful.
It's not easy to come up with a good start for an argumentative essay. You'll find yourself writing and re-writing the introduction more times than you remember. When your hard work pays off, you'll probably be too tired to finish the rest of the essay.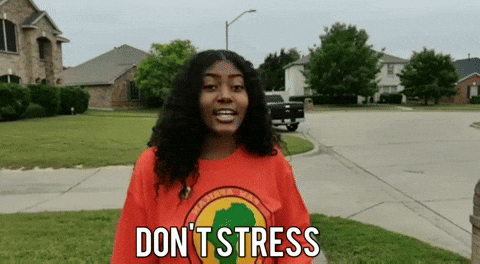 Original: SourceWhile it can be hard to introduce your subject in an argument, it's not impossible. And if you can write a good hook for your argument, it will be easy to write the rest of the essay.
We'll show you how to write good hooks without trying too hard. So if you want to introduce your professor to a persuasive essay that's irresistible to read, continue reading to learn more.
What is a Hook in Essay Writing
A hook in an argumentative essay is the assignment's introductory sentence. A hook appears in the very first sentence of the argument and is often one or two sentences long.
This paragraph may make or break an essay. Your teacher will not bother reading beyond the thesis statement if you insert arbitrary sequences of words in the introduction.
However, if you create a compelling hook, your teacher may naturally develop an interest in reading your argument in the subsequent paragraphs.
A hook isn't an essay's introduction. It's a part of it. When writing the hook, put on your creative hat and write in a style that piques your audience's attention and compels them to read the rest of the essay.
How Should You Write a Hook for an Argumentative Essay
We've been writing persuasive essays for years, and, from our experience, there's no one right way to write a hook for an argument. Here are good hook techniques for your argumentative essays.
1. Ask a Question
Questions are practical because they instantly capture a reader's attention and can pique their interest in a topic to the point where they feel compelled to continue reading. However, this is only possible provided the question is not too broad.
Let's you're writing about social media.
Questions like "Is social media bad?" sound somewhat ambiguous. Everyone is already aware of the specifics. So such a question will not do anything to grab the reader's interest.
Therefore, write extremely engaging questions that encourage critical thinking instead of creating questions that need Yes or No responses. In other words, consider rhetoric as your hidden weapon if you wish to begin a hook with a question.
Consider the following example question: "Should children have social media accounts before attending college?".
In addition to being rhetorical, the question immediately captures the reader's attention, not to mention there's room for an argument.
2. Use Statistics
Statistics are beneficial because they stimulate inquiry. If employed in persuasive writing, statistics may present readers with previously unknown facts and information. That might do much to pique their interest in reading your essay from beginning to end.
As you want your essay to be as credible as possible, you should conduct research and verify the stats before adding them to your essay. Don't forget to specify the source from which you got the statistics.
After all, even your instructor will require the source of the data you present in your argument as a reference.
3. Start with a Quote
We do not advocate beginning essays with quotations. However, if the citation is within the context of an argument, it might serve as an excellent hook for the paper. Again, you must ensure that the quotation is pertinent to the topic and consistent with your thesis statement.
Educators frequently discourage students from beginning argumentative essays with quotations for at least two reasons. First, quotations represent the ideas of another author, not your own. Second, citations tend to inhibit self-expression and innovation.
Despite this, you may utilize a quotation to attract your audience's attention if it is not too vague or overused. You will need to do more research to locate an uncommon but pertinent quotation.
4. Tell a Story
Some writers argue that stories only work best for narrative and descriptive essays. However, we've tested and found them to be just as compelling to start an argumentative essay.
Understand that you have little time to captivate the audience with a narrative, so ensure your story is concise, clear, and direct to the point. More importantly, the story you share should be 100% relevant to the essay's primary theme.
Since arguments must be utterly devoid of personal feelings, don't infuse the hook of your argument with such sentiments. In other words, unless instructed otherwise, avoid using first-person pronouns in the argumentative essay.
5. Use a Common Misconception
Given that a strong hook should capture the audience's attention, what could be a better method to compose it than to include a common misconception?
A common misconception is a belief held by many people, but it's, in fact, false. When you develop a hook that incorporates a misunderstanding, you not only surprise your readers but also instantly grab their attention.
Final thoughts
A hook alone won't get you an A+ for an argumentative essay, but it's a great starting point. In any case, you want to make sure you can grab the reader's attention first before you can structure and write the rest of the essay.
So take any of the options we've shared in this guide and grab the attention of your target audience with your argument.
Useful links:

Writing an Introduction for an Argumentative Essay: 10 Do's and Don'ts

How to Write a Strong Conclusion Paragraph in an Argumentative Essay

What are Good Argumentative Essay Topics: 5 Tips to Make the Right Choice (+ 15 Topic Ideas)

Rebuttal in Argumentative Essay: What It Is and How to Write One?

How Significant Are Opposing Points of View in an Argument?

Last edit at Sep 25 2022