You're staring at a blank document. The cursor is blinking. Your mind's been blank for the last thirty minutes. You oscillate between writing and erasing. You look at the watch - your argumentative essay is due in the next 24 hours.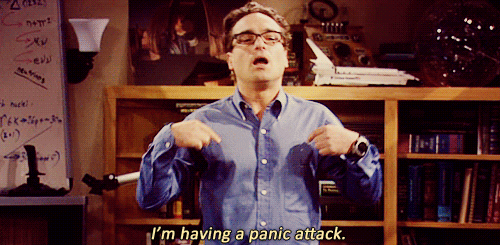 Of course, you are.
Several times, college students have written to us asking us to help them start their argumentative essays.
The most challenging part of writing an essay is starting it. Won't you agree? When you get the introduction right, you're more confident about writing the rest of the essay.
A lot is riding on introductions. After all, it's the first thing people read, and it gives an indication of what the rest of your essay is going to be like.
So, to make this task slightly more manageable, we've put together critical do's and don'ts that you must keep in mind while writing an introduction for an argumentative essay.
How to Start an Argumentative Essay on a Strong Note
An argumentative essay involves investigating a topic, doing comprehensive research, collating evidence, and presenting your argument. The first step is writing the introduction.
Let's first understand the purpose of the introductory paragraph. The point of the introduction is to introduce the topic while drawing readers in and making them intrigued to know more.
After reading your introduction, people need to want to read the rest of the argumentative essay - that's the impact your introduction should have.
So, here are five tips to keep in mind while writing an introduction for an argumentative essay and beginning on a strong note.
1. Hook your readers
The first one or two sentences of your essay are known as the essay hook and are meant to generate interest in readers and grab their attention. Writing a catchy hook is likely to increase your chances of scoring well.
From telling a joke and stating a shocking fact to sharing an anecdote and asking a rhetorical question - there are various ways to start your argumentative essay with a bang. The ideal hooks for argumentative essays are those that intrigue the reader and reel them in.
2. Introduce the topic
After writing an enticing hook, you need to go on to introduce your topic, which includes what you're going to be writing about.
For example, if you're writing an argumentative essay on whether smoking needs to be banned in public places - here's where you need to introduce it first to set the foundation for everything that's coming next.
3. State the importance of your topic
Merely introducing the topic is not enough. You need to tell readers why it's important, the purpose behind choosing, and most importantly, why should they bother reading it.
Are you touching upon an underlying issue, problem or phenomenon? What is the objective of the essay? By the end of this portion, readers need to be convinced about the significance of your topic.
4. Give background information
So you've introduced them to the topic and stated its importance. Before you take a stand and make your arguments, it's important to establish context and give background information.
Establishing context involves the following aspects:
Historical
Cultural
Economic
Political
Social
Physical or Geographical
Philosophical
Look at this step to get your readers on the same page. When you do that, they're in a better place to understand your arguments.
Here's an interesting video by Erica Towe on how to write the background information in the introduction
5. Present your thesis
Coming to the final and most important part of the introduction - the thesis statement.
The argumentative essay's thesis statement should be a crisp and clear explanation of the main argument of your essay.
It cannot be a general statement - it needs to be debatable such that people can agree or disagree with it. At the same time, it needs to be focussed on a specific topic as opposed to being vague or broad.
Your thesis statement will give your argumentative essay structure and direction, as the rest of the paper will be devoted to presenting the stand you're taking and justifying it.
Remember - a thesis statement is meant to be succinct, so don't go beyond two sentences.
5 Common Mistakes to Avoid While Writing an Introduction for an Argumentative Essay
Writing a shabby introduction or making silly mistakes while writing the introductory paragraph is a huge blow. It creates a poor impression and unless you really improve your game by the conclusion paragraph, there's no way you can get the scores you want.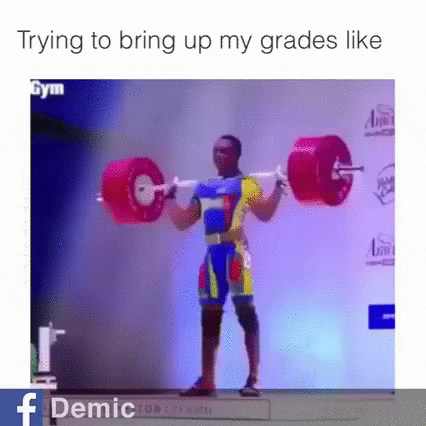 Here are the five most common mistakes students make while writing an introduction for an argumentative essay.
1. No planning
Planning is key to writing an effective essay. One of the biggest mistakes you can make is to just start writing without creating a rough outline.
Regardless of how confident you are, when you create a plan and establish the structure of the introduction, you're likely to do a better job.
So, while outlining the entire essay, make sure you get specific and make a note of how your introduction will flow. You can also state the pointers you intend to include in bullet points.
Doing this ensures you've covered all points and your ideas flow logically.
2. Presenting your arguments
The introductory paragraph is NOT meant for presenting your arguments. You're just supposed to state the main idea behind your argument in the thesis statement, nothing more.
You have to present your arguments, justifications, evidence, and examples in the corresponding body paragraphs. Every paragraph can be devoted to a single argument or claim.
Don't make the mistake of presenting your arguments in the introduction because not only is it misplaced, but it won't give your readers any reason to read further.
3. Weak thesis statement
The thesis statement is not only the most important sentence of the introduction but the entire essay. One look at it should convey the main idea of your argumentative essay.
A weak thesis statement is one that's broad, not reasonable, and undebatable. It fails to tell the reader the stand you're taking. Moreover, it shouldn't be your opinion, it needs to state the position you're taking.
So, spend additional time to assess the strength of your thesis statement and ask yourself if it's:
Specific
Debatable
Logical
Crisp
Writing the thesis statement can be time-consuming, so an excellent hack to not waste time would be to start with a working thesis statement and write the rest of the essay. You can then come back to the statement and refine it for submission.
4. Lengthy introduction
Students often get swayed while writing introductions without realizing that the main portion of the essay is yet to come.
By doing this, you waste precious word count on not-so-important aspects of the paper which could have been used to justify your arguments/claims with supporting evidence and examples.
Introduction and conclusion paragraphs are not meant to be more than 10% of the essay. So, if you're writing a five-page argumentative essay, you can devote half a page to the introduction.
However, if your essay is 1,000 words, don't spend more than four or five paragraphs on the introduction.
5. Boring and uninteresting
Instructors read several essays in a day. Don't make it difficult for them by writing a tepid and uninteresting introduction that just makes them yawn.
Imagine if the first paragraph of your essay itself makes them yawn; how will they get to the end of it?
So, think of ways to write a solid and engaging introductory paragraph - one that keeps them invested in what you have to say. Don't spend time repeating the assignment specifications or writing definitions, as none of these are necessary.
Keep it short, clear, and to the point. Write the introduction in the end if you have to but do a good job at it.
Conclusion
"First impression is the last impression," they say, and rightly so, which is why writing an introduction for an argumentative essay is so critical.
While this might be stress-inducing, with these essential, do's and don'ts in mind, we're sure you'll be able to write better and stronger introductions that leave a positive impression.
In spite of this, if you are stuck or unable to begin your argumentative essay, you can reach out to us at Writers Per Hour. Our essay-writing experts will help you put together an impactful introduction that will set a strong foundation for the argumentative essay.
So, the next time you're struggling to begin your argumentative (or any other kind of) essay, write to us with your requirements, and we'll get our professional writers to deliver high-quality, 100% original argumentative essays right on time.
Useful Links
1. How to Write a Strong Conclusion for an Argumentative Essay
2. What are Good Argumentative Essay Topics: 5 Tips to Make the Right Choice

Last edit at Dec 24 2022