If there is one skill that is revered across educational institutions and organizations, it is leadership.
Being the boss or in a position of power is not enough to make you a good leader. Effective leadership comes from the impact you have on people, the respect you garner, and how you manage to walk the talk.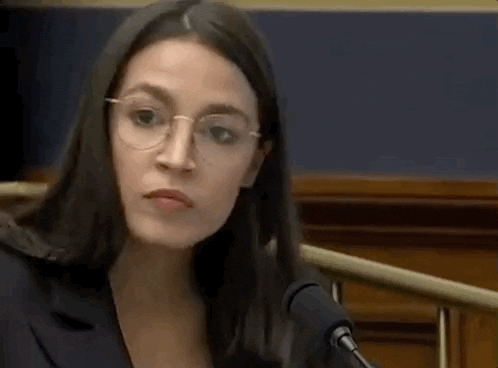 Original: SourceOwing to how important a role leadership plays in our personal and professional life, it's no surprise that students are asked to write leadership essays in college.
The purpose of this assignment is to get them to understand the concept of leadership, reflect on their own experiences, or even assess the leadership style of a prominent leader. Apart from writing skills, this assignment also puts students' critical thinking skills to test.
In this article, we will tell you what goes into writing a good leadership outline along with 12 practical writing tips.
How to Outline a Good Leadership Essay
Similar to any other academic paper or essay, even your leadership essay needs to be well-structured and flow logically. How do you ensure that?
After conducting research, you work on the outline first which can serve as your guide through the writing process and ensure you stay on track.
Here's how you can outline a good leadership essay.
Introduction
The introduction of your paper is what will get your readers hooked on, to further read your essay. This portion of the essay contains a hook and a thesis statement which are both equally important and need to be equally compelling to make writing the leadership essay a more effective process and to undoubtedly increase the quality of the paper.
Here are a couple of ideas for a great, catchy hook:
an anecdote or a funny story;
an interesting quotation relevant to the content in the essay;
a rhetorical question to ask your reader that'll make them think;
an impressive fact or a statistic about 'leadership'.
Body paragraph
A great leadership essay's body should contain at least 3-5 paragraphs, each explaining a new argument, a unique point of view with evidence backing these claims. Be sure to tie them all back to the thesis statement in the introduction.
Add in lots of examples, statistics, facts, and anecdotes about influential people or even a story about yourself that is relevant to the leadership traits and qualities involved. Make sure to use proper transition words/sentences for a smooth flow between two paragraphs.
In the body paragraph, it is important to cite all borrowed references and sources used, so that there is no chance of any plagiarism being involved.
Avoid weak phrases, arguments that have little or no evidence to back it up, or non-credible sources. These will not only diminish the quality of your leadership essay but also bring down your grades drastically.
Conclusion
The conclusion of your leadership essay should be a brief overview of the entire content in your essay, as well as reinstating key ideas and points that are tied to the thesis statement.
In the conclusion paragraph, it is best to avoid adding new information as this may confuse your readers and also to not repeat sentences that you have used before in the introduction or body paragraph. Instead, you should paraphrase your key points and give a broader picture of your opinion about the subject matter.
The conclusion paragraph is pivotal and must be written perfectly since this is the last paragraph your readers will read before analyzing your essay. It should create a good lasting impression and leave your readers feeling satisfied with what they have read in your leadership essay.
12 Tips for Writing Good Leadership Essays
If you are thinking you can just go ahead and write an essay on your favorite leader, you are mistaken -- grade 5 is long gone.
Leadership essay writing is a lot more layered. It requires you to demonstrate your understanding of the concept in an interesting manner and back it up with strong examples and research.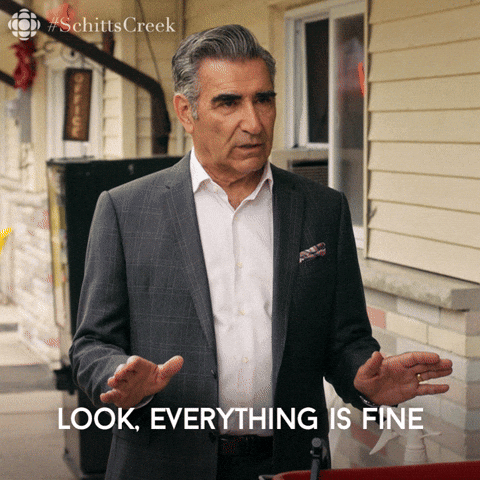 Original: SourceDon't panic. Here are 12 tips to help you write powerful and effective leadership essays.
Brainstorm interesting topic ideas
If you are fortunate, you will be given a specific leadership essay topic to write on but most of the time, students are given the flexibility to come up with a topic of their choice.
Leadership essays need to be personal. By the end of it, the reader needs to understand your leadership abilities. Now you can choose to throw light on that aspect of yourself by recounting your leadership experiences, relating it to the leadership style of a prominent leader or even compare two leaders. Regardless of the topic you choose, it's important to connect it back to yourself.
So, start with enlisting potential topic ideas that would help you throw light on your leadership abilities. Don't rush through this step - take your time to pick a suitable topic.
Think out-of-the-box
Surprise your audience by thinking of innovative topics and ideas for your leadership essay.
Plain and dull essays are predictable and can get boring after being overused by multiple students for their multiple essays. Your professors can also feel that you are trying to play it safe by not thinking outside the box and give you an average grade for your essay.
Extraordinary and new ideas get the attention they deserve, and your readers are more likely to find it interesting and get hooked to your essay right at the beginning.
Hook the reader
The introductory paragraph is a crucial one as it lays the foundation for the rest of the essay. Does your introduction entice the reader to know more or does it induce yawns? It all depends on how you choose to begin your essay.
It's important to start with a bang and hook the reader from the very first sentence. A good hook is written in 1 - 2 sentences and manages to get the reader interested. You can start with a funny experience, raise a startling question, or state an interesting fact - there are various ways to begin your leadership essay and capture the reader's attention.
Use active voice
"I performed the task with great precision" vs "The task was performed with great precision" - what is more impactful in the context of leadership essays? Clearly, the former one.
Unlike a research paper or any other academic paper, leadership essays are meant to be personal. They are supposed to be about you. As you are sharing your perspective or experiences, it's always advisable to use active voice to make a greater impact and ensure your message reaches the reader.
Follow the format
Adhere to your academic institution's standards for formatting and styling of your leadership essay because first and foremost, your professors would want to see that you have tackled how to format your essay.
Secondly, it is always good practice to format your essays for an excellent structure and a good presentation of the content in the essay. Some institutions are very strict about their formatting standards and can choose to cancel or give very low grades to students who do not follow their specific formatting guidelines.
Avoid cliches
Generally, in leadership essays, cliches are most commonly used to describe the person in the essay at large. Avoiding these set cliches will do you and your essay good.
Cliches like "leaves no stones unturned", "ahead of the curve", etc, have been used so much by students that it has become weak, lost its meaning and has minimal effect on the essays now.
Your professors are looking for originality and creativity, whereas an essay full of cliches will appear lazy and uncreative.
Select good references
Leadership holds a variety of sub-topics that addresses the quality of leadership, the style and attitudes that leaders have, historical references of the lifework of distinguished leaders, or how certain leaders influenced events.
That's why researching is key for a thorough leadership essay. With credible sources and references to take inspiration and quotes from, your leadership essay will gain authority and stature. Each method, skill, or event can be further detailed through helpful resources such as Google Scholar, JSTOR, etc.
Ask questions
Ask yourself questions while re-reading your essay to identify any missing pieces that you may have overlooked.
Asking questions also address the efficiency of your essay and will help you figure out what your readers could ask while reading your essay. You can then confront each of these questions and create a clearer understanding for your readers.
Share anecdotes
Another element that can really strengthen your leadership essay and take it from good to great is anecdotes.
Yes, don't shy away from sharing anecdotes and personal experiences related to leadership. It adds credibility to your writing and justifies the points you have made. It can be something humorous or a life-changing one but sharing anecdotes helps in keeping readers invested and also adds immense value to the essay.
Here's a helpful video by Matthew Singleton on how you can use anecdotes while writing essays
Focus on key qualities
We know how effective leadership constitutes certain key traits and qualities such as empathy, collaboration, good listener, visionary, ownership, decision-making capabilities, delegation, communicator, and more.
Your essay needs to reflect some of these traits. Instead of choosing to enlist all these traits and not focussing on either of them well, it's important to first choose which are the traits you want to explore in your essay and then work towards highlighting them while writing.
Get feedback
It is always a better idea to have more than one pair of eyes to read and evaluate your essay. Getting feedback on your writing is crucial for the betterment of your essay, as the limitations and problems that you may not have realized while writing your essay can be identified by a fresh set of eyes or a new perspective.
These errors or misses can then be rectified, resulting in a quality, no-error leadership essay.
Edit and proofread
A leadership essay requires a lot of attention to detail, a set organized structure, and a logical flow of sentences. Editing your essay and proofreading it will overcome any misses that may come your way.
As your proofread, you can double-check the leader's name and designation, dates, sources, factual, as well as spelling and grammatical mistakes, punctuation errors, out-of-place references, and transition flows.
Conclusion
So, now you know that leadership essays are not as 'vanilla' as they sound. They need to be descriptive and logical while capturing your leadership abilities.
If you don't have the time to write a compelling leadership essay or doubt your writing skills, don't worry. We at Writers Per Hour can help you write a leadership essay that will get you noticed.
From choosing a suitable topic to outlining and writing a thoughtful leadership essay from scratch, our writing experts promise to deliver exactly what you need - high-quality essays that meet your budget and deadlines.