A narrative essay is a story you tell about yourself, your experiences, and your thought processes.
The purpose of writing a narrative essay isn't just about telling a tale but to figure out a deeper meaning behind each experience. Students are encouraged to find a moral or a theme that they can pull out from their experiences that changed their lives, even in the slightest possible manner.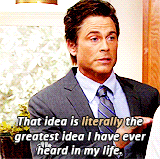 Original: SourceIn this article, we enlist personal narrative ideas for high school to get you started.
Get Inspired By These 8 Personal Narrative Ideas for High School
Personal narrative essays are common writing assignments. However, the biggest roadblock high school students face is not being able to come up with interesting personal narrative ideas.
If your idea is weak, there's no way you can write a high-scoring personal narrative essay. To make your lives easier, we've put together eight personal narrative ideas for high school you can take inspiration from and kickstart your essay.
Experiences
When writing about experiences, you have to look at both the positive and negative experiences you've come across in your life and write them in a professional and literary manner.
To come up with an interesting and appropriate topic for your essay, reflect on your thoughts concerning your life experiences, then expand on why the memory you've chosen as your topic is important to you, and how it has left an imprint in your life.
Flow with your words and describe appropriately but in detail to make your narrative catchy and attention-grabbing for your professors.
Here are a few topic ideas you can use to write about:
an experience that taught you life lessons;
a frightening experience;
a life-changing experience;
success story experiences;
an experience that taught you to survive on your own;
an unpleasant experience;
an almost death experience.
Childhood
Most of the time, there are very few chances of remembering all or most of your childhood memories.
However, there must be a few that left a lasting mark like a memory that was significant to you or your loved ones, a first-time experience that imprinted in your mind, happy or fun days that still bring a smile to your face.
As a child, your imagination is very vivid and vast, and there could be scenarios that were dreamt or imagined. These memories are still considered a part of your childhood. Use them to write you a great and fascinating narrative essay.
Here are a few topic ideas you can use to write about:
your favorite cartoon or animation show;
a memorable summer vacation;
what did you want to be when you grew up, and why;
a memorable birthday party and what made it memorable;
a childhood best friend.
Here's an interesting video on how to talk about your childhood by Nessa Palmer
School life
Your school years are your formative and developmental years. It's the first step toward adulthood. During this period of your life, you learn and experience a lot of things, as well as get essential knowledge through teachings and life lessons that play a big role in the development of your behavior, cognitive thinking, and personality.
Everyone remembers their school years and, be it a positive or a negative experience, and that is why it is the perfect topic example for writing a narrative essay that is funny, relatable, and makes you go back to one of the most important, unique but challenging times of your life.
Here are a few topic ideas you can use to write about:
what was your most favorite or least favorite subject, and why?
a teacher you idolized?
what was your first day at school like?
describe the time you went on a school trip.
what was the funniest thing that happened in your class?
what was your worst school memory?
did any of your teachers or peers influence you into becoming who you are today?
Relationships
As you grow older, your relationship with your parents and siblings gets stronger, you make more friends -- new friends who become inseparable, and get into deep relationships, casual affairs, and strong bonds.
Writing about your relationships and what they teach you, how they affected you, what mistakes you made, what you learned through them, will branch out into a variety of topic ideas that you can use to craft your narrative essay.
Here are a few topic ideas you can use to write about:
your relationship with your sibling(s);
the person who you're most afraid to lose;
the friendship breakup that devastated you;
what is the worst argument you've had with your loved one?
your best friend;
a time you faced rejection.
Interests and hobbies
Everyone has a hobby or is interested in specific things, such as music, surfing, dancing, art. Additionally, people can have multiple hobbies or can be very skilled at a couple of things they are interested in.
Through your interests and hobbies, people can understand you as a person and can relate to your interests as theirs. It causes your readers to get more hooked on your narrative and helps them correlate with your experiences and how you dealt with them.
Here are a few topic ideas you can use to write about:
if you were a TV character, who would you be?
what is that one talent you've always had?
talk about your favorite hobby and why you enjoy it.
my favorite musician or band.
what movie impacted you greatly?
how do you know if your interests made you who you are?
a sporting event you attended or participated in.
High school life
High school is an interesting time in everyone's lives.
You get to create amazing stories as you'll meet new people, you'll learn new subjects, you'll have a new routine, you'll get a new sense of independence and a set of new expectations that need to be met.
Here are a few topic ideas you can use to write about:
the first day you moved into your dorm room.
the toughest exam you gave.
most embarrassing moment in class.
a lecture or a seminar that left a lasting impression on you.
what challenges did I face while writing a research paper or a thesis in high school?
Imaginative (Imagine if..)
Brainstorming topics like these need your full-fledged imagination so that you can come up with interesting, hypothetical, and quirky topic ideas for your narrative essays.
This is one of the more popular topic ideas because you can make up anything.
Here are a few topic ideas you can use to write about:
imagine if you won the lottery. How are you going to spend it?
imagine if you experience something paranormal. What would you do?
imagine if you were a superhero. What would you do?
imagine if you had a time machine. Where would you travel to?
imagine if one day, your favorite character came to your home. What would happen?
About you
This subtopic is also a favorite amongst students as they can write about themselves, and delve into deeper meanings and understand the experiences they went through.
Here are a few topic ideas you can use to write about:
what is the weirdest thing about you?
what is your biggest fear, and what was your first encounter with it?
what unique talent do you have that very few people have?
what do you do when you spend your time alone?
what is the worst/best day of your life?
things you love about yourself.
things you could tell your younger self.
Conclusion
To conclude, personal narrative essays are in a league of their own. They are simple, engaging, relatable, and always have a moral or learning behind each story or each experience.
These personal narrative ideas for high school and college students will initiate their imagination to write a top-grade quality essay that their professors will come to love and remember through their way of transforming experiences into thought-provoking content.
If you find yourself stuck, reach out to Writers Per Hour. Our expert essay writers will help you write a compelling personal narrative essay that will not only bring out personal experiences but will also get you the grades you desire.

posted at Feb 16 2021 last edit at Apr 23 2021