According to Merriam-Webster, spatial order organization is the process of relating to space and the objects in it. In writing, it refers to a method in which ideas and elements are laid down logically according to the sequence of their location or their relationship.
Spatial order organization is like putting a disarray of elements into one specific order. It's like fitting pieces of a puzzle together to create a compelling story.
Original: SourceYes, something like that.
In this article, you will learn more about what spatial order organization is and how you can use it while writing essays for high school and college.
What is Spatial Order Organization
For any kind of essay assignment, grammar, choice of words, information, and also research findings are the main characteristics that students focus on. Similarly, laying down the information in a logical order is also equally indispensable and shouldn't be sidelined.
Unlike chronological order and other methods of writing, spatial order does not rely on time but is instead solely dependent on the location of the objects. To implement spatial order in your essays and other writing assignments, your information needs to be in an organized format and should showcase the ideas of the writer in a logical flow. It should convey the exact situation as it was observed the first time. This writing format is mostly used for descriptive essays.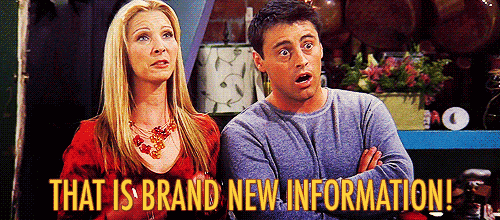 Original: SourceLet's take a look at a few advantages and disadvantages of spatial order organization.
Advantages of Spatial Order Organization in Writing
There might be times when you would have to describe and involve a lot of objects in your scene setting. In the absence of spatial order, this could lead to confusion for you and your professors, who would not be able to follow the sequence of your description. Spatial order results in clear writing.
A scene can be completely described using logical order. Through this logic, your professors will understand the content of your essay, no matter how complex the event or scene is.
The use of transition and signal words in spatial order essays is highly necessary as they connect all the ideas and details of the essay and enhance the readability of your paper.
Disadvantages of Spatial Order Organization in Writing
Due to the usage of sequence and order in the writing pattern of your essays, reading it can become monotonous. Hence, using it for long texts and essays should be avoided.
When the writer showcases all the elements of the spatial order essay in a particular arrangement, equal weight is distributed to all these elements. So, if the writer wants to emphasize on a specific aspect of the scene, or draw attention to a particular subject in the essay, they would not be able to frame that essay easily.
How to Effectively Use Spatial Order Organization in Writing?
'Spatial order organization' sounds fancy, but how do you use it appropriately while writing your essays? Here are six essential tips to help you use them correctly to enhance your writing.
1. Select an interesting topic
To write an attention-grabbing paragraph, you need to write on a subject that converges with the spatial organization. Brainstorming is an excellent method to come up with various topic ideas and figure out a basic content structure.
When you write your ideas down, you visually explore the concepts before making a final decision. Ask yourself a few questions:
What do you want to write about?
How will this be relevant to whoever reads it?
Will this topic be of interest to your readers?
2. Structure an outline
Creating an outline should be your next step, as this will make your content flow, give it direction and make it look more organized.
Don't digress from your chosen topic. Digressing will make you lose focus on your spatial structure and content, which will end up creating a negative impression of your effort.
3. Share references and examples
If you're finding it difficult to write the content for your chosen topic, use references from the internet that will assist in forming your spatial essay.
In these types of essays, visual cues are extremely important. Since these are descriptive in nature, you would majorly be describing an event, a place, a thing, or a situation. Giving examples and references within the body will guide your readers in understanding and literally visualizing what you want to say.
Ensure that you pick a starting point and an ending point so that you can arrange all the details properly for your body paragraph.
Here's a useful video by IELTS Liz on how to use examples in your essay
4. Construct the body paragraphs
Structuring your body paragraphs is vital. In spatial-order essays, writers have the freedom to choose any sequence, side, or process.
They can choose not to write the essay from the main character's point of view as well as start the essay from the ending. But remember that the body paragraphs should provide clear divisions or chronological steps.
To make it easier for your readers to understand the sequence of the essay, transitional words in the body paragraphs are used to create a relationship between the full-blown information present and the concepts that are to be expanded. That gives you a high-scoring essay.
5. Use transition and signal words
The usage of transition words and signal words in spatial-order essays is very crucial. They are necessary to link the ideas of the writer and make the paragraph more coherent.
Transition words and spatial order essays go hand in hand, as they make it easier to interpret the entire scenario that the writers are trying to describe to their readers. They also help in assisting the readers in reading the essay in a spatial, logical order.
Here are some examples of transition words:
However
Moreover
In spite of
Similarly
In contrast to
At the same time
Signal words, on the other hand, are prepositions that denote the location, place, and position of the subject in view. Here are a few examples of spatial order signal words:
Across from
Behind
On the left
On the right
Attached to
At the top of
Into
Against
At that point
6. Personalize and make it self-explanatory
As you craft your spatial order essay, add a note of personalization to your paragraphs. Since these kinds of essays are laid down in a particular order and can get predictable, including personal tones and phrases can help your essay become relatable and more enjoyable.
For example, if you are writing about your college dorm room, you need to add a bit of your personality in your writing. Through this, the readers will latch on to your emotions and that personal touch, making it possible for them to visualize every detail from the writer's point of view.
Thus, they could conjure up a visual description of your dorm room.
Now that you know the methods to keep in mind while creating a spatial order organization essay, here is an example of the same to get a clearer idea:
"When you walk into my room, the first thing you'll see is a queen-sized bed with its back against the wall. As you go further, you will notice an indigo carpet on the floor, right at the foot of the bed.
On the right-hand side of the bed, on the wall, you will see eight photographs of my family and friends and a large wall hanging beside it. When you look over to the left side of the bed, you will see a beautiful antique clock and my guitar placed right underneath it.
Facing the exit, there are two brown cupboards on your right and a full-body mirror leaning next to it."
In this passage, the reader can clearly visualize where all the items in the room are placed as they have been enlisted in the order of their location. Spatial order essays thus give structure to the description and paint a picture for the readers, making it easier to comprehend.
Conclusion
Spatial order organization is a primal factor for writing descriptive, logically sequenced essays.
There are many who don't focus on the sequence of their essay, and there are many who have never heard of spatial order.
These essential tips will help you use spatial order organization in your essay writing, giving you an edge over other students in class. The logical sequencing will enhance the quality of your essay and is sure to leave your teachers impressed.

Last edit at Dec 24 2022