It's the start of the week, you head to college and realize everybody is talking about the research paper submission. "Isn't that due next week?", you ask only to be told that it was due the previous day. You hurriedly check your calendar and are in for a rude shock – you missed the deadline.
Just then, your alarm rings and you wake up sweating. Thankfully, it was a dream! However, the fact remains that you have a submission in four days, and you are nowhere close to starting it.
Given the busy college schedules, academic pressures, tight deadlines and in many cases, even juggling a part-time job, it's no surprise that college students are struggling with stress and anxiety.
According to a 2018 report by the American College Health Association, over 60% of college students said they had experienced "overwhelming anxiety" in the past year. Looming essay deadlines have a major role to play in contributing to this stress.
Here are Smart Last Minute College Essay Writing Tips You Can Use Right Now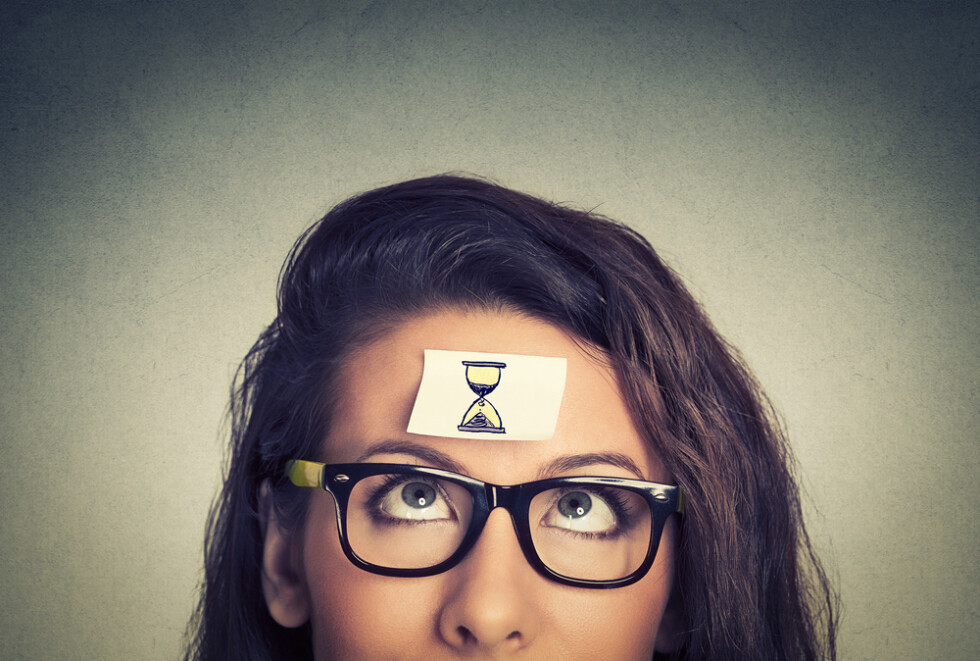 The thought of doing an essay last minute is enough to give you the chills. Regardless of how much you plan to start early, you always find yourself racing against time.
However, doing an essay last minute does not mean you compromise on the quality. Here are 8 smart ways to write your last minute essay and still do a good job at it.
#1. Stop Panicking
At this point, you are filled with anger, self-loathe and guilt. You keep telling yourself that you should have started earlier and hate yourself for putting off the college essay till the very end.
While you are bound to have such negative thoughts, you must do away with them because they are futile and will only obstruct your concentration.
The first step to approach a last minute essay is to stop panicking and actively start working towards your essay. You need to create a positive mindset and workspace in order to do full justice to it.
#2. Stay Away from Distractions
Just when you begin work on your essay, you receive a notification on your phone and the next thing you know, you have spent the next few hours doing everything else but working on your college essay.
It's easy to get distracted and while away time but you must remind yourself that you cannot afford to do so. Doing an assignment last minute requires your undivided attention, considering you have limited time in hand.
So, whether it's Instagram, Netflix or even your friends, stay away from all sorts of distractions and focus all your energies on completing the essay.
#3. Commit to a Topic
When you are writing a last minute paper, you are more likely to doubt yourself and be in two minds. After reading the instructions carefully and doing your research, choose an essay topic and stick to it. By second-guessing yourself at every point you will only be wasting time.
Writing a last minute essay for a college application? Take cues from The Common Application's 2019-2020 essay prompts to help you get inspiration.
#4. Work on the Outline
You may wonder if you can afford to work on an essay outline when you are clearly running out of time. The answer is yes, structuring your essay is always worth it.
Having an outline saves you time, ensures you have covered the key points and maintains a logical flow throughout.
If you are writing a research paper, the outline needs to include the following sections

Title – the shortest page, this needs to succinctly mention what your paper is about
Abstract – a brief summary of your paper in 150 – 200 words
Introduction – include the essay hook, explanation of the topic and the thesis statement
Methodology – describe the methods used to conduct the research
Results – state the final outcome and substantiate it with statistical data, tables and graphs
Conclusion – reinstate the thesis statement while summarizing the findings of the research
References and Citations – cite all the references in this section
Once you have established these, note down the points you plan to include under each of these sections before you begin writing.
#5. Set Mini-Deadlines
In an ideal world, one would finish the essay in a single sitting, but we all know that's a little too difficult to achieve. There does come a point when we reach a stage of exhaustion and pushing ourselves to work beyond that just means doom.
To avoid burn out, break your writing into parts and give yourself mini-deadlines. For example, aim to finish writing three sections in four hours and then allow yourself to relax. Tackling the paper in parts keeps your mind fresh and you are able to think more clearly in the process.
#6. Cite References Alongside
Citing references is an integral part of essay writing. By citing original sources and providing evidence to support your claims, it shows you pay attention to detail and adds to the credibility of your essay.
However, given a situation where you are writing a last minute essay, there are chances of making more errors or skipping this step altogether. To avoid this mistake, it is a good idea to cite references alongside writing the essay.
What does this mean? Every time you include a quote, fact or piece of information that needs referencing, ensure you make a note of it immediately, so you don't waste any time hunting for it later.
#7. Proofread
Regardless of how much time you have in hand, proofreading the college essay must not be overlooked. This is even more crucial while writing an essay in a hurry because you are more likely to make mistakes.
After all the effort put in, the last thing you would want is to submit an essay with grammatical mistakes and formatting errors.
So, put aside quality time to proofread your essay and edit it accordingly. It is also a good idea to share a copy with your parent or friend and get a second set of eyes on your work.
#8. Get Professional Help
Doing a last minute essay can be overwhelming. There are times when you just don't know where to begin and your anxiety gets the better of you.
However, college essays affect your grades and by no means should you submit a substandard piece of work. So, if you find yourself stuck, reach out to a last minute essay writing service.
Writers Per Hour is one such urgent essay writing service that can save you from all the stress and anxiety that comes with last minute essay writing. Our instant essay writers are trained to meet deadlines and tackle all sorts of specialized essays ranging from math, law and chemistry to nursing, biology and accounting.
Be it 24 hours or 1 hour, when you turn to us for last minute college essay help, you are sure to receive nothing but high quality, original essays right on time to meet your deadlines.
Conclusion

Irrespective of how much time you have, don't make the mistake of plagiarizing someone else's work as they can lead to severe consequences such as expulsion or ruin your chances of getting selected. Hence, always ensure you submit original work and if you are unable to do it yourself, seek help from last minute essay writing services.
Last minute essay writing is not ideal but, in many instances, it cannot be helped either. So, the next time you find yourself in a similar situation, instead of hitting the panic button and approaching the essay in a haphazard manner, follow these smart tips and don't let the lack of time affect the quality of your essay.