Creating PowerPoint presentations is a common assignment for high school and college students. They have become an important part of evaluating students for their final grades, much like coursework or research papers.
But unlike the two, you don't have to present information in MS Word or another word processing software, but as PowerPoint slides. The power of PowerPoint lies in the ability to incorporate oral, visual, and written elements of communication.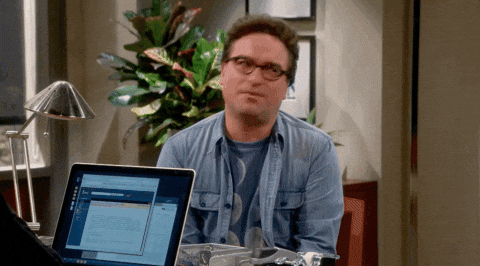 Original: SourceAs a student, you must create well-written and well-designed slides to get good grades. Well-written and well-designed college PowerPoint presentations are engaging, and informative, and encourage collaboration and content sharing–critical things that your examiner will look for when grading your PowerPoint presentation.
9 Tips to Create a College PowerPoint Presentation
As a result, there are important tips to keep in mind as a student writing and designing college PowerPoint presentations. Below are nine of the most important tips.
1. Start with an outline
To put forward well-written and well-designed presentations, outline what you want to be included in your PowerPoint slides.
Make a rough note of what will go in the introduction section, body, and conclusion. By defining the order of how things will flow, you will easily get your message across with the right words, layout, graphics, and colors.
2. Choose a good template
The good thing about PowerPoint is that there is a whale of (free and paid) templates you can use to create your college PowerPoint presentation. However, the trick is to choose one template throughout your presentation and not use different templates at the same time.
Note that it should also blend well with the font and colors you will be using. It should not be outdated or have a basic design.
Choosing a good template saves you time when creating your presentation, as it will be easy to modify and also present information conveniently. But most importantly, it makes your presentation look professional, and this easily captures the examiner's or viewer's attention and keeps them focused on your presentation.
3. Choose a reasonable number of slides
There is no limit to the number of slides you can use for your presentation, especially in the corporate world. However, since this is a college assignment, it would be more prudent to keep your presentation at a reasonable length.
Too many slides, and you risk killing the attention of the viewer/examiner. Too few slides will make your presentation look cheap. So to maintain your presentation at a reasonable length, ensure the information you put in your slides is relevant and helpful to the reader.
4. Make it easy to read
The easiest way to kill your college PowerPoint presentation is to clutter it with chunky blocks of text. It will overwhelm your readers. As a result, make your PowerPoint presentation easy to read by avoiding text-heavy slides and including paragraph breaks.
Besides, use simple language and sentences. As for writing essays and research papers, always avoid jargon, filler words, or words that only you understand. Every word you put on a slide should support your topic.
An excellent writing tip that will help you along the way is to edit thoroughly, to remove any redundancy or extra information in the text, leaving only what is useful to the audience.
Where you have used words that your reader might not understand, provide their definition in the reference section so readers don't have to leave your slide to look for its meaning.
Moreover, make your presentation concise. Too much information and graphics lead to cognitive overload.
Apart from that, it makes your presentation less interactive and attractive. So limit the amount of evidence, argument, banners, headers, footers, page numbers, and messages you put on your slide.
Here are a few more tips to make your slides and presentation easy to read
Each slide should have one point and three to five sub-points.
Avoid long sentences. Each line should have 6-8 words.
Avoid italicized fonts.
All caps should only be used in the title.
Separate text and visual elements with white spaces.
Split your content into columns.
Keep your slides to five lines of text.
Make visuals large (it can occupy an entire slide with the text coming below or above the visual).
Use a transparent background.
Highlight important points or use contrast and call-out.
Use arrows, circles, and pointers to illustrate photos or graphs.
You don't need to use complete sentences.
These are the ways to ensure your reader gets the key message you are trying to pass across, remember more in a few words, and avoid getting distracted or quickly win them back if they do as they aid in the retention of the information.
5. Use images and rich media to communicate
Images and rich media also help to communicate your message better and remember what you are saying since they are visual memory triggers. As a result, they need to be engaging.
When you incorporate charts, graphs, drawings, and diagrams in your presentation, don't just use any image, but high-quality ones, and if possible, ensure their backgrounds are consistent with the color scheme and template you are using.
The same applies to rich media and animation. Videos, songs, and animation are very useful in capturing your reader's attention and keeping them focused on the text. But don't overuse them, as you will distract the reader. The rich media and images you use need to enhance your presentation and not cause distraction.
6. Highlight keywords
Keywords guide your reader along with the text or slides as they convey a message clearly. They are also useful when creating the flow of your presentation. Your primary keyword needs to be derived from the topic of your presentation. Other sets of keywords can be got from the structure of your presentation.
Note that you need to highlight your keywords using boldface or contrasting color so the reader can quickly and easily take crucial information.
7. Transition changes
As we have mentioned before, it is recommended to be consistent with your slides. Besides, the slides should also blend well with the fonts and colors. However, when your slides, colors, and fonts look similar, the user/examiner may not recognize change when transitioning between slides.
Since most humans suffer from change blindness, it may be hard for them to see the change, unless you establish a clear transition between the slides.
As a result, include a transition between the slides or important elements in the slides that will signal transition. Are you talking about the recent flooding in European countries? Use water transition. If you are talking about gun violence, use gun transition.
The work of transition is to reduce change blindness and improve memory retention of the information.
8. Consistent formatting and citation
Consistency in formatting and structure is one of the most important elements your examiner will look at when going through your PowerPoint presentation. As a result, try sticking to one font and color scheme to score more points.
The recommended font types are Ariel, Tahoma, or Veranda. Standardize it throughout the presentation. Your font size also needs to be large or readable. For example, if you are using the font type Veranda, the font size of your title needs to be 40 points, subtitles, and bullets at 32 points, and content 24 points. Leave smaller fonts for the footer.
Another important factor to consider is that each slide should have the same background. Using multiple backgrounds or changing styling is distracting. Besides, don't overload your text/slides with colors. This will make the examiner shun your presentation, as it is distracting.
Instead, pick 2-3 color schemes to use throughout your slides, for example, white on black background. Avoid color combinations like green on blue, purple on pink, or red on green. The color combination you use should be clearer and sharper to help the reader easily read the information.
Lastly, in-text and image citations need to be the same. That is, if you are using MLA or APA style guide, stick to that throughout the presentation. But always counter-check with your instructor or assignment requirements for the right style guide to use.
9. Create a mock presentation for practice
To ensure that you have incorporated all that we have discussed above, make sure you create a mock presentation that you can go through to single out sections that may need reworking.
Once you have seen that all your ideas come through and everything is in order, rewrite the presentation considering your audience, purpose, and occasion (in our case, it is a classroom presentation).
15 Creative Topics for College PowerPoint Presentations
1. Coping strategies for parents with autistic children.
2. Epidemiological analysis of Influenza (or any other disease).
3. Impact on learning through technology.
4. Effects of Global industrialization warming and climate change.
5. Advantages of telemarketing.
6. Influence of the French revolution in 1798 on Egypt.
7. Impact of technology on relationships.
8. Role of technology in crime prevention.
9. Hourly rounding to prevent patient falls.
10. Migration in the Later Roman Empire.
11. Sex Education in Schools.
12. Social Media, Internet Addiction, and Depression.
13. Stronger gun control debate.
14. Effect of Patient and Caregiver Engagement and Fostered Coordination in Adults Living with Multiple Chronic Conditions.
15. Describe a CSR issue, explaining how the problem affects a local or global community as well as your organization and describes possible sustainable solutions that the organization can support.

Conclusion
The good thing about doing college PowerPoint presentations is that you acquire skills and knowledge that will help you in your professional life. It is not merely for amassing good grades.
So every time you are tasked with creating PowerPoint presentations, remember to plan carefully, make it easy to read, add useful graphics, choose the right template, and polish your writing and layout with a mock presentation before submitting a final piece. With these, you will score more points than other students or presenters.
The good news is that at Writers Per Hour, we have writing experts who can help you draft your slides and create a lasting impact. All you have to do is send us your brief and we will take care of research, outlining, writing and revising.
The next time you're met with a PowerPoint presentation for college, write to us, and we'll get it sorted.

Last edit at Dec 25 2022