How many times have you finished writing your essay and run a word count check only to realize you're way behind the required word count?
If anyone's been there, they'll know that feeling of absolute disappointment -- when you're close to the finish line yet so far.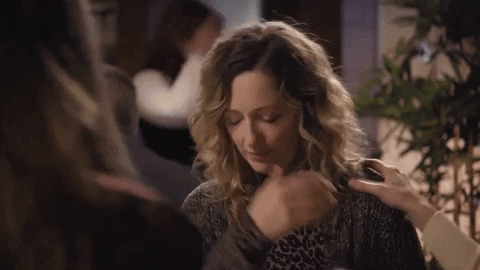 Original: SourceWord counts matter because they create a level-playing field for all students. They ensure that every student is given the same number of words to make their point.
One of the most common challenges students face is the inability to meet the desired word count, especially in the case of long-form essays or research papers.
So, if you're wondering how you can make your essay longer than it really is, we tell you what you should and should NOT do to meet the word count.
9 Hacks to Make an Essay Longer that it Really Is
"What else can I write about?"
How many times have you asked yourself this question after writing out your entire paper?
You're not alone -- writing 5,000-word essays is tricky. There are times when you feel you've exhausted your points but alas, the word count has a different story to tell.
Here are nine legitimate hacks to make your essay longer and meet the word limit.
1. Refer to the scoring rubric
"But I've already done that.."
Nope. You need to give it another go.
You would have read the prompt and scoring rubric once before beginning your essay but when you're at a stage when you clearly have to lengthen your essay, it helps to go back and re-read them to see if you've missed out on anything.
Go line-by-line -- look into every criterion and trace it back to your essay. Does it cover every specification mentioned in the rubric?
Pay attention to detail and strive to identify gaps that you can address in order to add further value to your essay and make it longer in the process.
2. Identify additional sources
It's true that the more research material you read, the more fodder you'll find for your essay. Hence, if you're looking to make your essay longer, it's a good idea to identify additional sources of information and implement them in your essay.
Remember the research you did in the initial stages? Go back to it and look for additional research material in the form of online articles, journals, encyclopedias, research studies, and more that could be of help.
3. Describe what you want to say
Descriptive writing is an effective way to lengthen your essay while making it stronger. As the name suggests, descriptive writing refers to describing concepts or ideas in vivid details.
Don't just stop at short phrases, describe what you're trying to say to illustrate your point, and put forth the message clearly.
While writing descriptively, it's a good practice to paint a picture that appeals to all five senses -- sight, touch, smell, taste, and hearing.
Even though this might not be possible in every scenario, keep this hack in mind and use it wherever appropriate to increase the word count.
Here's an interesting video by eHow Education on how to become a descriptive writer
4. Include examples
Using examples while writing essays is a very good practice. It helps you write more clearly and put forth your point while strongly backing up your arguments and adding credibility.
Apart from that, this practice also lends to the word count.
Examples can be used to explain information that isn't common knowledge, reinstate an argument, highlight a concept, or even draw differences.
So, try and use examples in the form of real-life scenarios, paraphrasing, quotations, and even metaphors wherever possible. Here are some phrases you can use to introduce examples:
For example
For instance
According to [insert author's name]
As seen in
As stated by [name of the author or study]
Such as
Unlike
5. Include statistical data
Numbers are powerful and make for effective tools to support your claims or persuade the reader. Read your essay and find sentences that can be strengthened with statistical data.
What's important is ensuring they're relevant to the topic, add value to the essay, and let readers interpret it with ease.
As data generally stems from existing studies or research material, make sure you only include data from credible sources as its absence is sure to do more harm than good.
6. Insert illustrations
Why submit text-heavy essays when you can insert illustrations and make it meatier (and longer)?
You can use illustrations in the form of images, screenshots, graphs, infographics, and charts to strengthen your argument. The idea is to illustrate your point with greater precision so make sure you only insert relevant illustrations.
Don't forget to add a crisp caption, explaining what the image is about and citing the original source.
7. Write well-formatted paragraphs
Your essay is made up of smaller, coherent paragraphs that are meant to offer a unified reading experience. Just the way an essay is made up of an introduction, body, and conclusion, each individual paragraph also comprises of three elements:
topic or leading sentence
supporting sentence
concluding sentence
So, while re-reading your essay to make it longer, make sure every paragraph has these three elements.
8. Use transition words
A good writer has the ability to transition from one point to the other while keeping readers engaged. That's exactly what you need to aim for while writing college papers.
However, this trick also comes handy when you're trying to make your essay longer.
Words or phrases used to link sentences are referred to as transition words. Some examples include:
Moreover
Additionally
Likewise
In fact
Regardless
Even though
After all
Instead of
Ultimately
Generally speaking
These phrases just create links between your sentences, making it seem unified and coherent while adding to the reading experience. They are used to give examples, emphasize, compare, draw conclusions, or summarize.
9. Avoid contractions
Why say 'can't' when you can say 'cannot'? Why say 'isn't' when you can say 'is not'?
While contractions are common in speech and even informal writing such as blog posts, it's better to avoid contractions while writing academic papers unless you're quoting something that originally includes contractions.
This might seem like a minor step but using this hack (along with the others) will get you closer to the word count.
Here's What You Should NOT Do to Make Your Essay Longer
While these were legitimate hacks, there are instances when students resort to desperate measures to lengthen their essays.
Let's face it -- your teachers have come across hundreds of essays and they can very well spot foul play when they see it.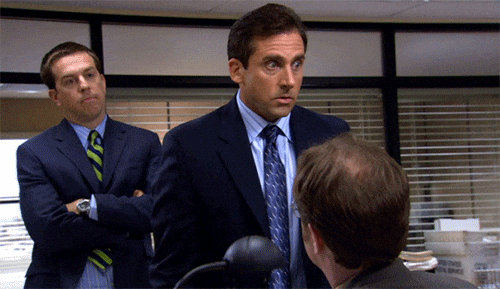 Original: SourceSo, here are three mistakes you should avoid at all costs if you're trying to make your essay longer.
1. Play with fonts and spacing
You might think you can cheekily increase the font size from 12 to 14, use a larger font or increase the line spacing and make your essay appear longer but hey, stop right there.
This isn't going to get you anywhere.
2. Use the 'period' trick
The period trick is about replacing all periods (.) across your essay with one of a larger font size. Wondering if professors notice the period trick? Guess what, they do. So, don't do it.
3. Spell out numbers
The age-old trick of writing ten thousand instead of 10,000 is not a good idea either. Remember: the golden rule of writing states that small numbers ranging from one to ten should be spelled out and larger numbers should be written in numerals.
So, unless specified in the formatting guidelines, don't make the mistake of spelling out all your numbers.
Make your Essay Longer: The Takeaway
Yes, it's not a good feeling when you get to the end of your essay and have to go over all of it again just because you did not meet the word limit.
But you rather take this additional step than to submit a half-baked essay that falls short of the required word count. Doing this indicates that you're not adhering to instructions and is sure to impact your final score.
So, follow these nine hacks and make your essay longer than it is through legitimate means. If you're stuck and need additional guidance, reach out to Writers Per Hour.
Our team of expert writers is here to help you submit original papers that not only meet the word count but are also well-written.